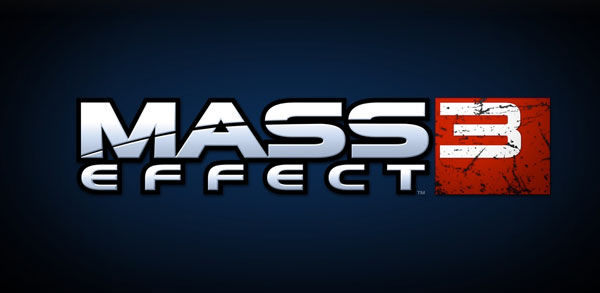 Contains minor spoilers
It doesn't get any bigger than this. Arguably one of the best trilogy in the history of gaming has finally came to an end.
What started from a breakthrough, award-winning game in 2007, was greeted by an another great and worthy follow-up, in 2010, and now, after five years since the original, we finally have our hands on the story of a hero, none other than Commander Shepard.
I won't lie. It was the most hyped game, for me, this year. It always was, to be fair. When I saw the first trailer for this one, I screamed OMG at the top of my voice.
And the trailers that came afterwards only increased the hype.
So, lets cut to the chase, shall we?
First and foremost, of course, comes the single player. Original Mass Effect was all about the story. While the original was all about the story, and is still regarded as one of the best storylines from Bioware, the second was more about people and relationships.
In the first one, you explored the galaxy. You met some of the most memorable characters in the industry and fought alongside them. The second game was more about people, the new ones, mostly, but keeping some of the old ones intact. Mass Effect 2 greatly, and I mean, greatly improved the combat system. Some minor improvements here and there and you had a game that was ahead of the original, in almost every way. Mass Effect 3 tries to combine best of the both worlds and succeeds. For the most part.
Mass Effect 3 is about sacrifice. The Reapers have come to destroy the organic life. It was inevitable, but not everyone seemed to have much concerns about it, until now. Shepard knew it since the very beginning, and warned everyone, but they didn't seemed to care much.
Well, they will. Now.
As you might have seen from the trailer, the Earth is under the attack. The Reapers are here and they plan to wipe-out the race, while you, Shepard plans to stop them. This however, isn't just about you and the Reapers. The man that saved your life in the second game, Illusive Man has got some plans of his own. More often than not, you will find him in your way against the fight for Earth.
There are tons of minor improvements here and there. Some of which you might not even notice, but they are still there.
For example. the weapon modification. You can now modify your weapons, and add upto two attachments at a time.
You have access to even more weapons now. There are upgrades available for every weapon, which have minor effects on the gun, but nonetheless, the weapons can be modified and upgraded.
You can now choose to carry upto five weapons. Thats right. No longer do you need to scroll five times or hold Shift to bring up the menu and choose one from five. Mass Effect three allows you to take upto five of them, giving you the choice to dump the weapons you consider unnecessary.
However there is one factor to be noted here. Carrying enough weapons will increase the carrying weight and ultimately your powers, will take more time to reload.
The level design is, as usual, nothing short of amazing. Though now there are more vertical oriented levels than before. Stairs and vertical alleyways are common now.
There is a level, a rather earlier one, where you land on a planet when the Reapers are invading it, and it actually feels like you are in the game. The large scale battles, the close hallway assaults are all perfectly designed and the outdated Unreal Engine 3 doesn't really feel that dated. Rather, it looks and feels great.
It, however, isn't just about going in and taking the Galactic peace back. Humans alone cannot defeat the Reapers, and so you are assigned to get as much help as you can get.
Obviously the council comes first, and more obviously they refuse to help and tell you that they need to protect themselves and prepare for the attack on their own planet, only to complicate things.
So, you are left with no option but to go to other races, individually, and convince them to join you. This isn't easy, too. The Krogans, the race that Wrex and Grunt belong to and Solarians, the race of Professor Mordin Solus have got their own problems, which date back to centuries. The Turian, Garrus people, homeworld is also under attack.
There are problems with the Quarians too, the race that Tali'Zorah belong to.
In order to fight the Reapers, rather defeat the Reapers, you must gather all of them, regardless of their differences and histories and convince them to join you. Which isn't gonna be easy.
This is the heart of the game. Gone are the days, where you performed loyalty quests for your squadmates, and things like that. Now, its all about saving the galaxy.
There is one more thing, an addition, to me at least, and an elimination to others.
There are a lot of conversations, no doubt, but they have eliminated some of the most obvious choices you would made. As a result, Shepard talks more on his/her own than ever, and only lets you choose occasionally, where the decision matters.
A lot of people won't like, it but as for me, its a good thing, since the choices we would've made were too obvious, and the bigger reason is, there is no time. We are loosing the Earth.
Some things, however have been removed entirely. Scanning of planets, for instance. BioWare has done a rather excellent job in not wasting your time, where you had to read the fictional write-ups of the planets in every known system.
The combat system, we have all come to love and praise is still there. The one that was greatly enhance back in 2010 is even better now, thanks to the level designs and some minor tweaks, including jumping and diving sideways and forward and stuff like that.
The enemies, however, tend to be a little more intelligent this time around. Gone are the days when you saw a head popped from a cover and you killed it with the whole magazine with him being still. Some enemies are smart, and when they take fire, they'll move away from the place, dive sideways or leave the cover and start shooting at you.
The addition of the charged Melee system is awesome. You can now slide around corners while still in cover.
The game can get difficult to handle at time. The enemies become aggressive. One of them is Banshee. With her loud, ear-piercing shrieks, it can finish you in just one grab, if you let her get close to you. The vicious Brutes aren't as hard to kill, but will take your shields away in just one hit.
Then there are enemies with Snipers and Melee weapons. The former one, will take your shields off in one hit, while the later one is more aggressive, moves extremely fast and attacks in deadly ways.
Its not all about guns and ammo though. You could barely win a fight without using the powers. There are times, when you'll have to think about which upgrade to get, as it'll matter. It will matter in the fights against difficult enemies
This intense narrative is met with an equally intense presentation. Mass Effect 3 is a darker, more atmospheric, and ultimately more engaging game. There were times, I felt that I was a part of the game. As if I was Shepard. As if I was on the Battlefield fighting against Reapers.
It however, isn't all about shooting. In Citadel, you'll meet some old friends and you can do little walkarounds the area, only to earn more reputation and Paragon/Renegade.
Then there is customization, which I almost forgot. You can now customize Shepard in more ways. Shepard has more casual outfits than before, and on the several missions, you can pick up different armor attachments that you can put together or equip seperately.
The Normandy is more or less the same. Though, its more like SR1 than the SR2. The Galaxy Map is the same as before, where you choose your destinations. One thing, you will have to take notice this time, is the presence of Reaper ships. Its slightly more annoying than than entertaining, if a Reaper ship finds you while you are busy exploring a planet.
To fight the final battle, you have to be ready. You have to do some side quests, for the readiness of galaxy. However, there is another way to do it.
Multiplayer.
Don't expect 16 vs 16 Shepard on Shepard here. It would've been awful. Instead what you get is a 'eliminate progressively stronger waves of enemies' type of mode and there is fun to be had here, especially if you can get some friends.
A small squad, with four players are pitted against 10 waves of increasingly difficult enemies can be fun if you are playing with friends. It can be fun, though it fails to reach the heights of some benchmarks in the industry.
There are six classes you can choose from, which obviously have their own ups and downs. You can level them up and earn credits as you play, which can be spent to unlock additional packages that contain a number of random items, which include special ammo, a weapon mods and so-on.
There are different difficulty levels, and different maps, but you can choose to choose random ones that'll pit you in a random type.
On the highest difficulty, Gold, the enemies become very aggressive and will attack you from various directions. Team-play is the key here. If a squad member is down, you can choose to let him stay down but reviving him ultimately benefits the mission. There are little objectives too, to be completed, during the missions.
Verdict:
Mass Effect 3 is an outstanding follow up to an outstanding trilogy. One, you cannot miss, if you want to call yourself a gamer. There are tons of improvements across the whole game. Though, only in my opinion, others might disagree, the ending is kind of disappointing.
My take on ending.



If Mass Effect was about story and Mass Effect 2 was about combat, Mass Effect 3 is about both of them and much, much more. Though, it, as with the previous games, is a bit short, to my liking, at least. With side-quest, you are easily looking at healthy amount of time spent in the game. And the there is multiplayer, which can be fun to had, if you have some friends to play with.
It isn't without flaws, however, e.g. some bugs and glitches here and there. But they are easy to overlook.
It is a satisfying ending to a satisfying trilogy. One that will be remembered for times to come.
9.0 out of 10
From Ashes
Nothing really interesting about it, but it was a good mission.
You get a new weapon and a new teammate, a Prothean which I personally quite like.
But certainly not worth 20 USD.
There are some very interesting things that are revealed though.
I shouldn't spoil them for you, but some reveals were pretty interesting