In the past few days, MS had been trying hard to fix the bug caused by using the intended build No. 8888 as the windows 8 RTM, However, it seems that the effort was in vain.
A while ago, canouna had posted in WinUnleaked about recompiled builds of 9200 appearing, and later VivaHo posted a screen-shot of the MS CorpNet showing the new 9200 builds (with details covered), and commented that it will be available on MSDN on Sept. 1.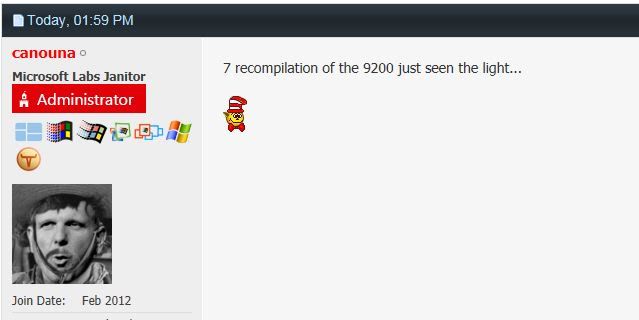 I got a anonymous tip-off: The Build 8888 has been voted down, MS has abandoned to use it as RTM, and windows 8 RTM fill be Build 9200.
Hopefully more details will surface as time goes on, and since it is not appropriate to continue discussion in a thread with a misleading title(WZOR claimed build 8888 has been signed-off), hopefully the Neowin Mods will lock it, tks.