Bad capacitors can happen on any motherboard, new or old. They can also explain issues that are other wise unexplainable.
1) Computer won't turn on
2) No display
3) Random bluescreens
4) Lockups
Just to name a few
When looking for bad capacitors on a motherboard, it helps to know what a healthy one looks like first.
A good capacitor usually looks indented, when viewing it from the top. In fact if you rub your finger over it you can feel the indentation
A bad capacitor or one that is starting to bulge will start to swell at the top, no longer looking indented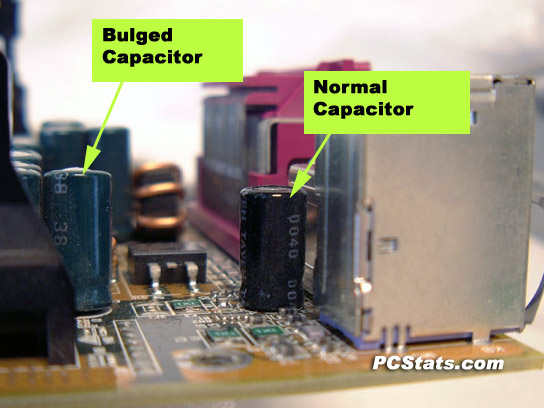 http://www.pcstats.c...m?articleID=195
Others swell to the point of blowing thus you can see electrolyte brown crud on the top of the capacitors.
Others Leak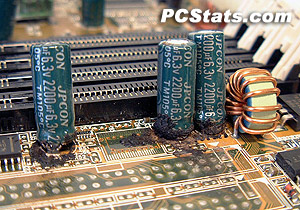 http://www.pcstats.c...m?articleID=195
In any case once you start to see the following symptoms it's time to either replace the motherboard, replace the computer, or know that the issue is not going away