Is it just me, or have mice started getting smaller and smaller? I need a mouse that fits comfortably in my large hands. I just got a new Microsoft Basic Optical Mouse and it's a bit small for my hands and not very comfy. I don't want a wireless mouse again. I have tried them several times and just don't want them. I also don't want a mechanical/gaming mouse. Just a basic one.

So if anyone knows a good mouse that will fit comfy in my large hands could you please link me?

Price: Undecided.

Thanx.

You ever think of a Top Ball Mouse??? I like them because I have a gell pad mouse pad that it sits on. So the only motion is in my fingers. And you don't have to worry about grab and move.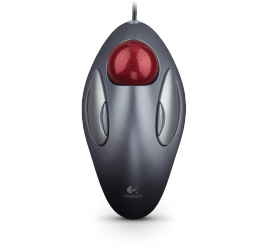 http://www.quill.com...=SEM_PLA_216898
Mousepad:
http://www.quill.com...oCode=200200555