Windows 8.1 Preview: Flip-ahead in IE11 Desktop, and other findings
Seems there is no "findings" thread so far, if you find anything new but don't wish to start a new thread, feel free to post here.
- Flip-ahead can now be enabled in the desktop mode of IE11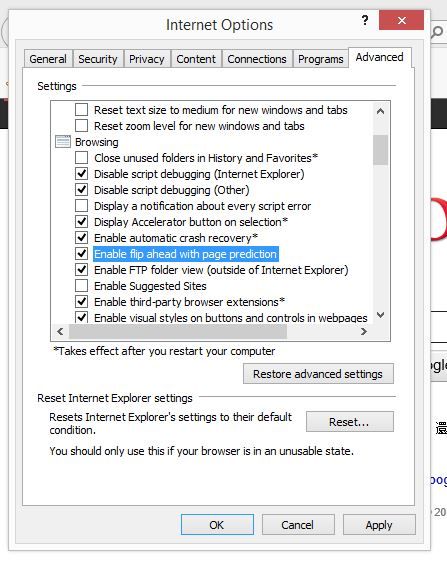 - You can also add WMC with the WCP key MBFBV-W3DP2-2MVKN-PJCQD-KKTF7
It would probably show a "fail to install" error, just close it and reboot, and have Win8.1 Pro Preview with Media Centre.
- Users now have to start a MS account user a/c, and log in with password every time.
To auto-logon win8.1, it's just the same like before:
run(right-click left-bottom screen), enter : netplwiz
untick "users have to enter blah blah", then enter the required password.