In Win8.1 Preview, it doesn't show the WEI(Windows Experience Index) in the "This PC-Properties" windows, but actually the function is still there - maybe MS guys plan to show it in a metro style but not ready yet? I don't know. But you could still get the WEI scores.
Open cmd(or powershell) in admin.,, enter WinSAT /? - and it shows the cmd description and switches.
Enter WinSAT prepop ; then windows will start to evaluate, it should take around 2~3 mins..
Then open explorer, move to Windows\Performance\WinSAT\DataStore ; there will be a number of XML files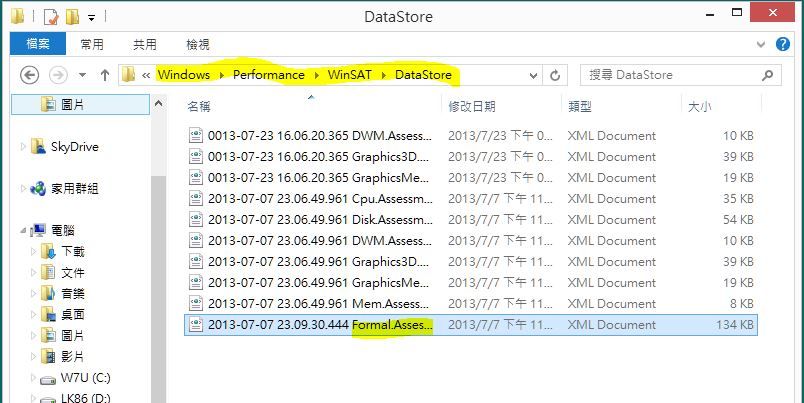 Open the file: [to-day's date] Formal.Assessment (Initial).WinSAT , and see the WEI scores.