Hi Guys,
I'm Kilo from Digital Panda Studios and this is a preview of our upcoming game 'The Juggles'
The Juggles is an upcoming puzzle/strategy/reaction arcade style game for the iOS and Android platforms. The Juggles features simplistic core gameplay elements mixed in with challenging stages to achieve a game that is accessible to players of all skill but allows for higher skilled players to excel.

Features:
• Simple tap controls
• Cute and recognizable 'juggle' characters
• A wide range of customization for your Juggles
• Available across a range of platforms and devices
• Lots of phases to keep gameplay fresh and interesting
• Score multipliers and bonus stages
• Experience and leveling system
I know this isn't too much information but hes a video and some screenshots to hopefully give you a better idea of what going on!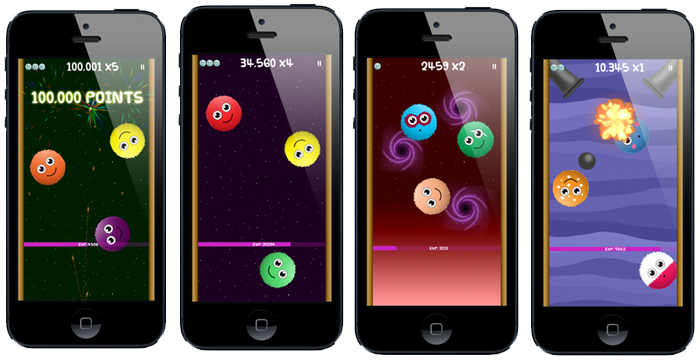 Any thoughts or suggestions on how we can improve are game would be greatly appreciated!
Thanks
DPS