Now that windows 8.1 has leaked, many people who had installed win8+WMC wanted to install win8.1 Pro+WMC, and have it activated. There are numerous posts on the web telling people how to do it, but it is clumsy and sometimes fail.
Actually you can build your own win8.1Pro+WMC installation ISO, using DISM in build 9600, but I guess the procedure might be considered warez in Neowin, so I better not elaborate, instead show some screen-shots: yes, it can be done.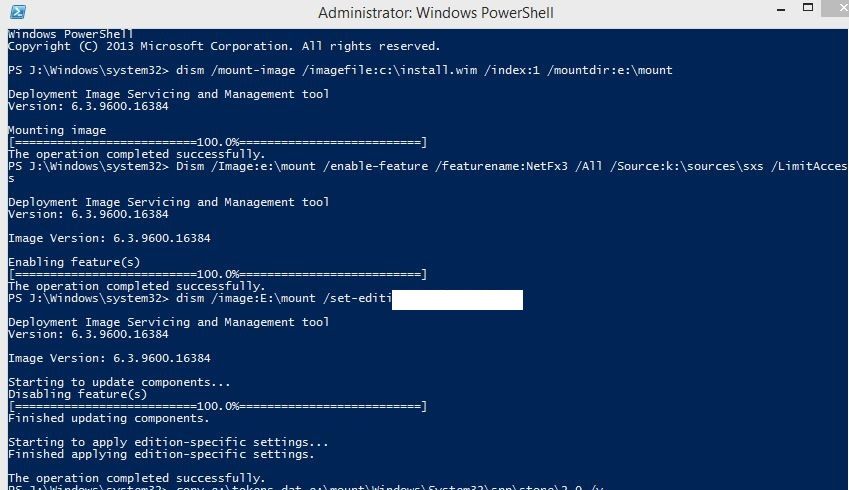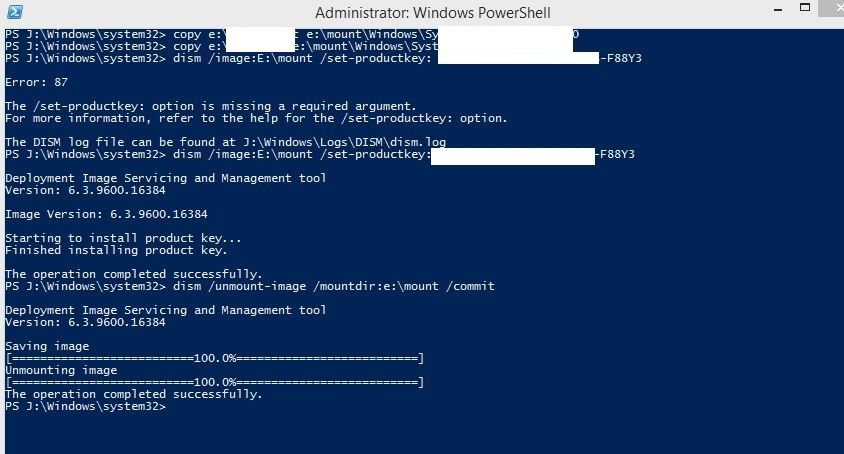 When the ISO is done, it is specific to your WMC key, and you can use it to install or re-install, notice that Net.3.5 was also added to install.wim :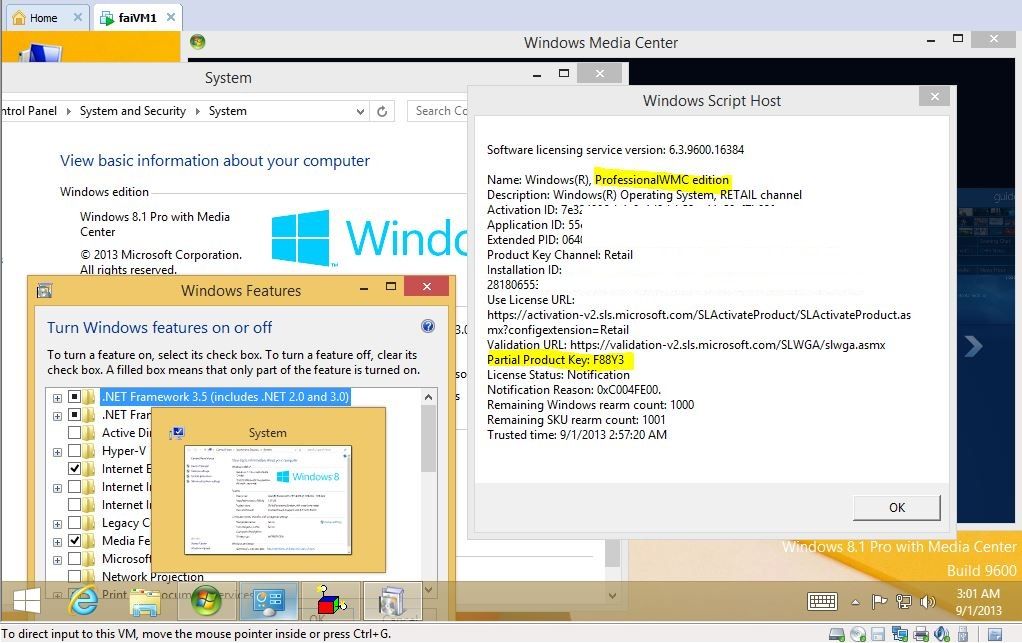 The WMC key is bundled to the machine it was first installed and activated, so, if win8.1Pro+WMC is installed on the same machine on-line, it will activate by itself, otherwise you will need to find out the possibilities of activating it if installed on another machine(like in my case, installed on VM).