I'm reaching out to you fine people because I am sick to death with headphones breaking! I must easily go through a pair every 4-6 months and it's getting silly.
I don't have a limit in mind but I don't really have much money so the lower the better. I use my headphones on two occasions, at the Gym and on my walk to and from work but because of the Gym I don't really want the big over head straps as I can't see them staying on when running and don't want to take a risk based on someone else's experience of them staying on. I'm no audiophile so I don't need the clearest best headphones ever but I do want quality. I do prefer the in hear ones with the foam/rubber keeping them in there.
The issue i have with headphones no matter what brand or price always seems to end up the same, one side will stop working. It will start with the odd drop out on one side to eventual total loss of sound from one of the headphones. I don't know if that is a common problem and there is an easy "feature" to look for in the cable quality when I'm shopping for headphones but if someone does know something it would be good.
Wireless is a potential option but you I know you end up paying more for that and I'm not sure if its worth it.
Ideally I'd also like to stay away from the over-ear clip style headphones (like below), in the past I've always found them uncomfortable or difficult to fit but I'm not completely opposed to them.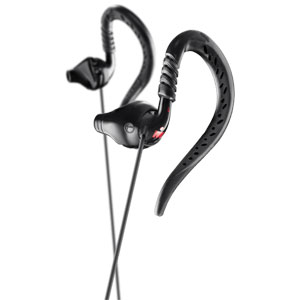 Please help me find something that will last more than a few months!!!!