I had some Best Buy Rewards, needed a medium-sized bag for my Yoga 2 Pro and, ultimately, chose the Ogio Newt II Mono Sling Bag: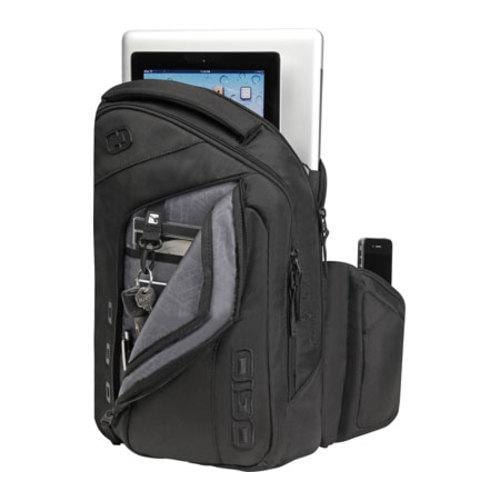 But, as part of looking, I looked over the Thule TCBP-117 Crossover Backpack in the store, which is quite large and would hold almost any size laptop, by my reckoning:
In the near future, I may get one of these for travel. It has a lot of handy features including a protected pocket on the top for sunglasses, handles on both ends and straps to cinch it more flat, if needed. The texture & color are far better in person and the picture doesn't do it justice...
RHH