To-day, a thread appeared in PCBeta:
http://bbs.pcbeta.co...473321-1-1.html
The Bing translation is bad, so here's what it says:
Title : To-day a internal office circular advices all units using win8/8.1 should roll back to win7 after Chinese New Year.
Text: It says win8 is unsafe, there is a backdoor.
Leader says a important speech material of President Xi Jinping (now this really touches every nerve, LOL) was leaked to oeverseas pre-maturely, and was found to be win8's fault.
The order is direct from Natioanl Security Bureau
A while later another thread from another member:
http://bbs.pcbeta.co...473356-1-1.html

And some replies confirming they also received this circular:
(translation: Yes, and this was issued by Provincial Govt)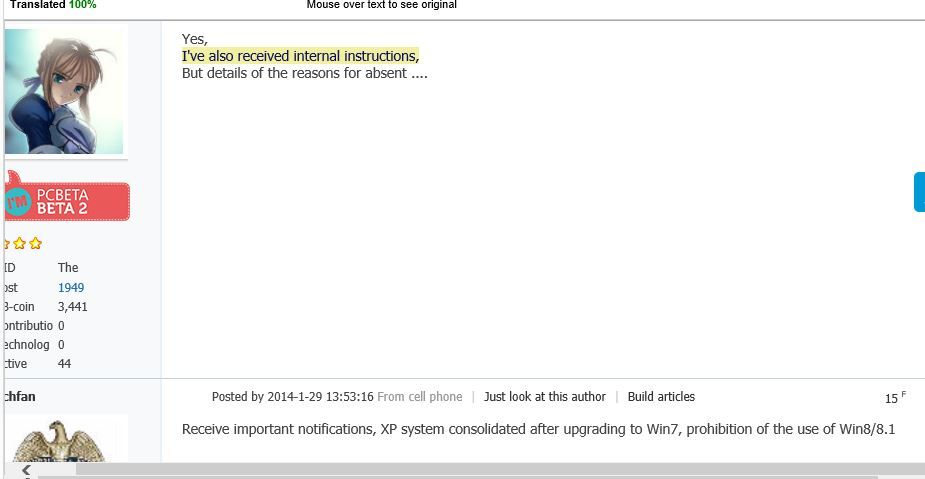 ......so it seems this circular is for real, and I guess MS is facing a deep sh**.