An update to the PlayStation®4 system software was released on September 2nd, 2014. You can use this to update your system software to version 1.76.

A PS4™ system software update is required to use PSNSM features and some features on your system. Also, by updating the system software of your PS4™ system, you can enjoy various additional features and enhanced security. Always update to the latest version.
New for 1.76:
System software stability during use of some features has been improved.
New for 1.75:
Playback of Blu-ray 3D™ is now supported.
Sound quality has been improved during 1.5x playback with Blu-ray Disc™ and DVD videos.
System messages previously displayed on the top-right corner of the screen are now displayed on the top-left corner of the screen.
[Featured Content] has been added to (Settings) > [System] > [Automatic Downloads and Uploads]. When this setting is enabled, featured content from PlayStation®Store is automatically downloaded while the PS4™ system is either powered on or in standby mode. To download while in standby mode, go to (Settings) > [Power Save Settings] > [Set Functions Available in Standby Mode], and then turn on [Connect to the Internet].
-----
Massive PS4 Update 1.70 Gets a Release Date

http://www.pushsquar...e_on_30th_april


The patch contains a plethora of new features, including an HDCP toggle and digital preloading for pre-ordered games.
Most notably, though, it includes the recently revealed SHAREfactory software, which will allow you to edit together clips that
you've recorded, and then upload them to the social media stream of your choice.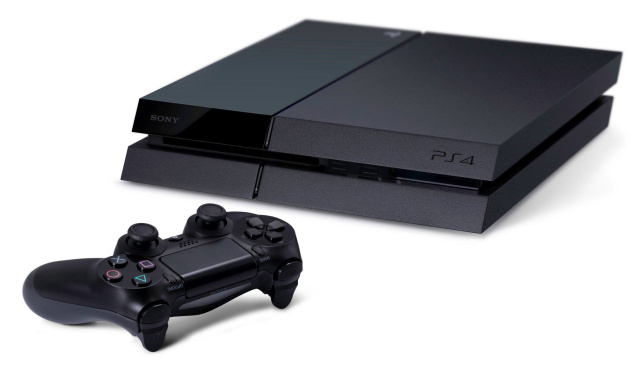 -----
About PlayStation®4 system software update version 1.70
PS4™ system software version 1.70 was released on April 30, 2014. This version adds or updates the following features.

Main features in system software update 1.70
[SHAREfactory] has been added to the content area. You can use it to add comments and stickers to video clips that are saved on the PS4™ system. You can also replace the music and background images in video clips.
You can now copy video clips and screenshots that are saved on the PS4™ system to a USB storage device.
[Best ] has been added as a supported resolution for broadcasts using Ustream or Twitch™.
You can now save your broadcasts to online services. For details, refer to the website for the online service.
You can now adjust the brightness of the light bar on the DUALSHOCK®4 controller. [Brightness of DUALSHOCK 4 Light Bar] has been added under (Settings) > [Devices] > [Controllers].
[Enable HDCP] has been added under (Settings) > [System].
Other new or revised features in version 1.70

Share
You can now select the length of video clips that will be saved. The length can be 1, 3, 5, 10, or 15 minutes. This setting is located under [Share Settings] > [Video Clip Settings] > [Length of Video Clip].
(Capture Gallery) has been added to the content area. You can use it to view screenshots and video clips that you saved.
Screenshots and video clips will not be saved when you select [Broadcast Gameplay] in the menu for the Share feature. To save screenshots, select [Upload Screenshot] or press the button. To save video clips, select [Upload Video Clip] or press the button.
You can now set the audience on Facebook® for sharing your screenshots and video clips.
[Share Settings] > [Video Clip Settings] > [Indicate Blocked Scenes for Video Recording] is now turned on by default.
The screen layout for when you are broadcasting has been improved.
[Stop Broadcasting] is now under [Broadcast Settings].
Settings
[Language], [Blu-ray Disc™ Data Management], and [Allow Internet Connection] have been added under [Video Playback Settings].
[Login Settings] and [Initialization] > [Delete User] are now under the newly added [Users].
You can now set a screensaver. [Start Screensaver] has been added under [Sound and Screen].
You can now share your real name and profile picture with the close Friends of your close Friends. Your close Friends are Friends who have accepted your real name requests, or Friends whose real name requests you have accepted. This setting is located under [PSNSM] > [Privacy Settings] > [Real Name and Profile Picture].
Other
Facebook is a service that helps you connect and share with the people in your life. Facebook is a trademark of Facebook, Inc.
"Blu-ray Disc™"and "Blu-ray™" are trademarks of the Blu-ray Disc Association.

Notices
[From PlayStation] has been added under (Notifications). You will receive notifications and other information from PSNSM.
Services under [TV & Video], such as Netflix and Hulu, can now be started with voice recognition. Also, the following keywords have been added to the voice recognition feature.

Save Video Clip
Start Video Clip

You can now sort trophies by their rarity level.
[Noise Reduction] has been added as an option that is available during video playback.
You can now use PlayStation®App to set your profile picture. To use this feature, you must update PlayStation®App to version 1.70 or later.
You can now use the touch pad to operate the software keyboard.
You can now submit a grief report about an inappropriate profile picture or broadcast.

Do not download or install the update using data other than the official update file provided online by Sony Computer Entertainment. Do not download or install updates by methods other than those described in the system documentation or on this website. If you download or install update data from a different source, by a different method, or on a system that has been altered or modified in any way, the system might not operate properly and might not be able to install the official update data. Any of these actions can void the system warranty and affect your ability to obtain warranty services and repair services from Sony Computer Entertainment.
Do not install system software soon before or soon after a power outage.
Do not turn off your system during the installation. Interrupting the installation can cause your system to be damaged.
You might not be able to use some applications or content without first updating the system software.
http://us.playstatio...s/ps4/index.htm
-----
@PlayStation 9:00 PM PS4 system software update 1.71 coming soon, will improve software stability of some features. Reminder: Activate your automatic download

https://twitter.com/...675460552179712

-----
PlayStation Now

PS4 Virtual Reality (Project Morpheus)