Three Things You Must Know About PS4's Evolved FPS Call of Duty: Advanced Warfare.
http://www.pushsquar...dvanced_warfare
It's being made for the PlayStation 4 first and foremost

As was the case with last year's disappointing doggy-focused affair, Call of Duty: Advanced Warfare will release on both the PlayStation 4 and the ageing PlayStation 3. However, the publisher promises that this cross-generation compatibility will not negatively impede the next-gen version of the game, as it's being built with Sony's latest system in mind. This means that developer Sledgehammer Games – Dead Space director Glen Schofield's new studio – has been given the freedom to push the format to its limits, and this is evidenced by the escapade's first trailer, which shows a real step forward for the franchise in the visuals department.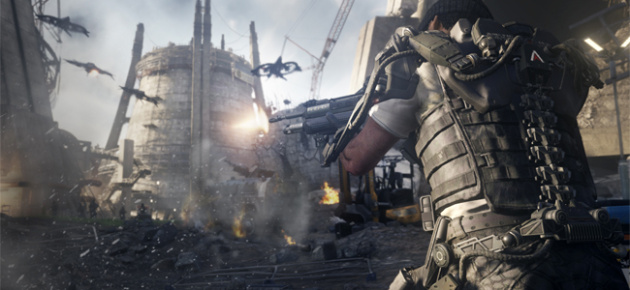 It could have a story that you actually care about

In a tip of the hat to Metal Gear Solid, the story will focus on Private Military Corporations, which already represent a substantial sum of the globe's outsourced defence expenditure. Spacey will play the founder and president of a fictional faction named the Atlas Corporation, making him one of the most powerful men on the planet. And judging by his speech in the title's first trailer, he doesn't appear to agree with the ideals of a democracy, stressing that people want boundaries and rules set by a strong leader. We're going to assume that you'll start out as a grunt working for the sinister suit, before having an epiphany and fighting against the army that you once represented. Alright, it's not exactly original, but the acting already appears to be top-notch, so we're onboard.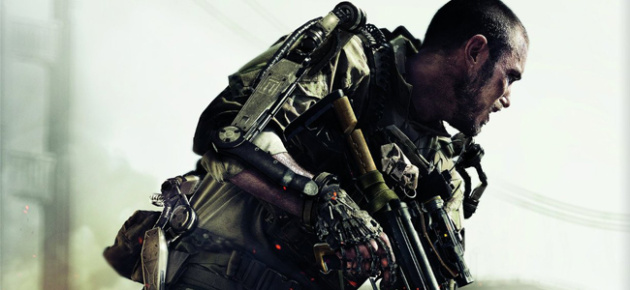 Its future focus will unlock new gameplay possibilities

Spliced between footage of Kevin Spacey's rousing monologue, the video shows rocket boots, infrared grenades, hover bikes, spider tanks, magnetic climbing gloves, advanced armour types, and even mech suits like the ones found in Respawn Entertainment's shooter. It's unclear which of these toys will be available in multiplayer, but Activision has promised that the new setting will unlock fresh gameplay innovations, both online and offline. It's safe to assume, then, that there'll be a greater sense of verticality in this new instalment, with all-new layers such as unique ammunition types bringing a different wrinkle to the series' familiar formula.