Apple may be trying to do to your home what it has already done for the personal computer, music, cell phones and tablets.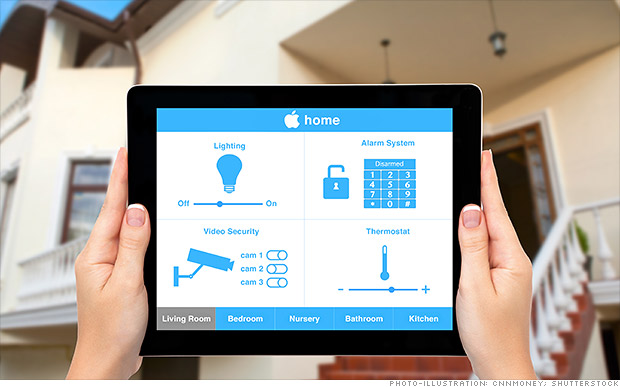 Apple (AAPL, Fortune 500) is planning on unveiling a smart home platform that will allow you to control all the connected items in your house with your iPhone or iPad, according to the Financial Times. The news may be announced at its Worldwide Developers Conference in San Francisco next week.
Such a move by Apple would make perfect sense. Many of the items inside our homes are growing smarter. Most new televisions, alarm systems, and thermostats connect to the Internet, as do a growing number of lights and door locks.
You can already control many of those devices with an iPhone or iPad. But today's smart home technology is a mishmash of separate apps that perform different tasks. Your smart lights likely use a different app from your smart oven or smart alarm system.
Source: http://money.cnn.com....html?hpt=hp_t3