Hi All,
Firstly i hope i have posted this in the correct section, had a look around and this seemed like the most appropriate.
Secondly I am having difficulty in finding the right words to make this question as simple and straight forward as possible. So if you could bare with the indirect question and assist me in finding a solution I would be most appreciative.
Okay, So what i have been trying to do is basically stream files (videos, music photo etc) to my TV's around the house. I have successfully set up a home group and shared the libraries that i would like and they are all appearing where I want them to. The issue is when I go to access them from my TV's there are a load of folders I did not create that make it slightly more confusing for other family members.
Let me show you what i mean in the following two pictures.
Picture 1
Picture 2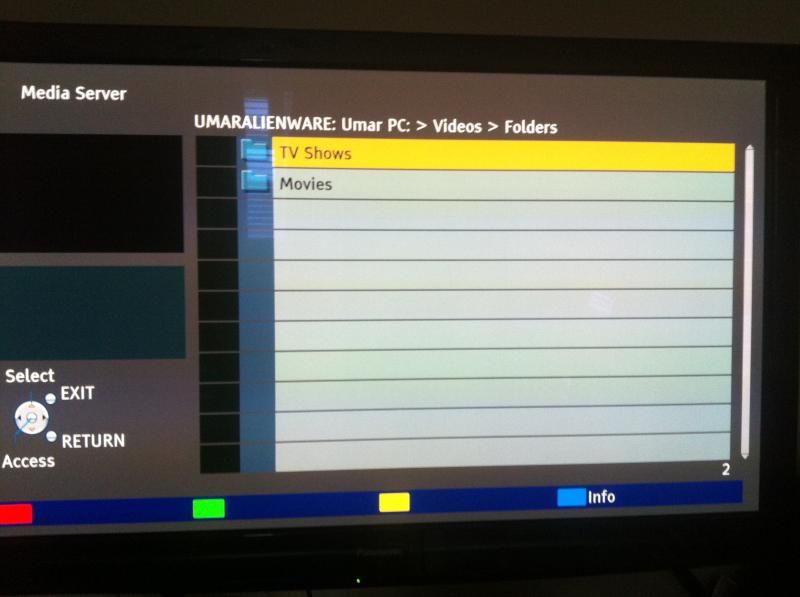 As you can see from the above picture we are in sub folder videos (Media Server > Videos). In this folder there is a grand total of 8 options / folders to select from. What I would like to do is:
Option 1 : Remove all but 1 folder. Leaving only "Folders" in the menu to that it will take to the screen in picture 2 ( Media Server > Videos > Folders - TV Shows / Movies)
Option 2: Remove all unnecessary folders so that it will take me directly to screen in picture 2 (Media Server > Videos - TV Shows / Movies)
I hope i have made it clear enough for you to understand what is it I am looking to do.