I find myself playing Solitaire when im waiting for something to load, or when im waiting for a file to download and i have noticed that I'm getting faster...
I just finished it in 79 seconds.
Theres probably a few of you out there that have a faster time than that, so what is it?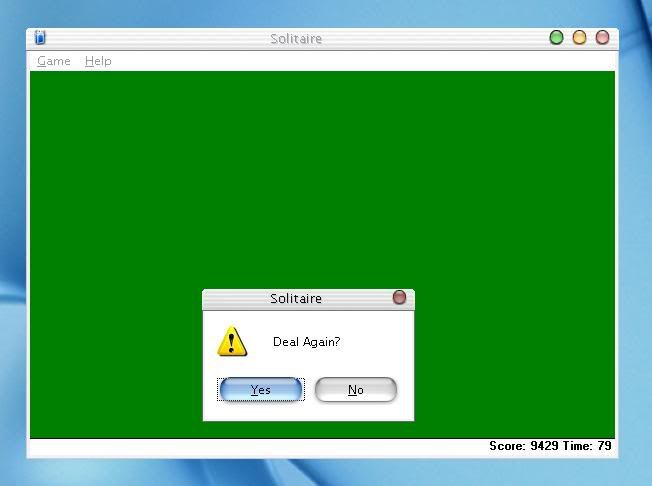 If some1 can finish it in less than a minute i would be extremely impressed
RULES: Any standard rules apply (Im talking about the solitare that comes with Windows