It has been three days since Microsoft released Windows 10 Mobile to non-Insiders with older devices. In that short period of time, we have seen the Windows phone fan base become angrier than ever before.
If you're reading this then you probably already know why, but just in case you don't, it's due to the list of supported devices for Windows 10 Mobile, which broke Microsoft's promise to upgrade all Windows Phone 8 Lumias or all devices running Windows Phone 8.1.
Right up until the day of its announcement, Microsoft's website continued to promise that several listed devices would be "first" to upgrade - a clear and unambiguous indication that other devices would be "second" in line. But in the days that followed, there would be more bad news, such as the fact that there will be no "second wave" of upgrades, and that third party devices that weren't on the list also won't make the cut.
Over the last three days, there have been threats from many Windows phone users of leaving the platform, and complaints about Microsoft. I'm here to tell you today that it's time to forgive them.
The thought of us all forgiving Microsoft does not come from a fanboy-ish perspective, although it certainly sounds like it, given how angry everyone is. We've certainly seen our fair share of broken promises and missteps from the firm, such as their broken OneDrive promises. By all means, if you want to stay angry with them for that one, go ahead.
Empty promises
One of the things that has been said the most frequently over the past three days is that users are now planning to leave the platform that they've supported for so long and move onto Android.
That might not be much of a solution. While fans were busy complaining about the supported devices, Android Central was praising Microsoft because the situation is so much worse on the Android side. If you think that you're more likely to get updates from Android, even from a Nexus device, you're likely mistaken.
Then again, you might not have thought about Android at all. After all, with iOS, updates are regularly and quickly made available to devices, which continue to be supported for far longer than those running Android - the iPhone 4S, for example, has received updates for four and a half years and counting.
Of course, no one spent $30 on an iPhone 4S, so it's certainly not comparable to the fact that the Lumia 520 didn't get upgraded. It's fair to make this comparison with something like a Lumia 920 or 1020; however, these devices had old specs even when they came out, particularly the Lumia 1020.
Finally, another thing that has been said quite a bit in the last few days is that this is Windows Phone 7 all over again. It most certainly is not.
When Windows Phone 8 came out, there were devices that were less than six months old (flagship devices, the Nokia Lumia 900 comes to mind) that would not receive the upgrade. After all, how could they? Windows Phone 8, at launch, only supported a handful of models of the Snapdragon S4 Plus chipset. Microsoft didn't bother with the single core chipsets in the Windows Phone 7 devices.
Comparing this to the Windows Phone 7 debacle is taking it to the very extreme. The only handsets that weren't on the supported devices list for Windows 10 Mobile were those with older Snapdragon S4 Plus processors, 512 MB RAM, or 4 GB storage, along with some third party phones, and the Nokia Lumia Icon (which the firm is still considering).
It's been almost three years since a Snapdragon S4 Plus device was released. The last 512 MB RAM device with more than 4 GB of storage was the Nokia Lumia 630/635, almost two years ago. One could make the case that they should have upgraded those particular 512 MB RAM devices, although it gets hard to make that case, given that they sat on the low end.
No, comparing this to Windows Phone 7 is certainly not fair. There was never any upgrade path for Windows Phone 7 devices. There is, however, an upgrade path for the vast majority of Windows Phone 8 devices.
It's not the end of the world
Let's be fair about a couple things. One is that Windows 10 Mobile simply requires more system resources than Windows Phone 8.1. There are a lot of reasons why Windows Phone 8.1 is a "lighter" OS, but that's beyond the scope of this article.
Also, let's be reasonable and call a spade a spade. The Nokia Lumia 520 is a horrific device. It was a decent phone for the price when it shipped with Windows Phone 8, it got a little worse on 8.1, and was absolutely unusable on Windows 10 Mobile. The same can be said for the Lumia 620 and 720, which used the same chipset and RAM.
What if Microsoft had upgraded these devices? The experience would obviously be terrible and the blame would fall on Microsoft, as it should.
Then again, no one is really upset that Microsoft didn't upgrade older and lower end devices. What people are upset about are the broken promises, as they should be.
The only issue there is, while the promise was technically broken, there's still an upgrade path for unsupported devices. Users can still upgrade their devices and get the exact same bits that supported devices got. They just have to sign up for the Release Preview ring of the Insider Preview.
Is this not the best solution? Users of these devices can still get their upgrade if they explicitly know what they're getting into and Microsoft doesn't have to take the blame for upgrading it. After all, had the firm upgraded these devices through official channels, its customers would have complained about the poor experience, and they wouldn't have even been able to roll back through the Windows Device Recovery Tool.
No, the only thing that substantially changed when Microsoft announced the supported devices was its list of those eligible for the firm's next major update, Redstone. Other than that, anyone who was previously eligible for Insider Preview builds can get Windows 10, take advantage of the UWP platform, and so on.
To reiterate, the "official" upgrade that users got three days ago is the exact same version as the latest Release Preview build. There is no special firmware bundled with it. Users who are not on the official supported devices list can upgrade through the Release Preview ring and will continue to receive updates, likely ending when Redstone is officially released later this year.
The ones left out
There are some folks who have every right to be angry, and this is where the announcement starts to seem curious.
One of the groups that are left out is devices with 4 GB of onboard storage. There is no Insider Preview option for these devices and frankly, no hope. There simply isn't enough storage space to install such a large update.
Then there's some third party devices. According to Microsoft, the only device that wasn't on the list that might still be upgraded is the Lumia Icon, and this includes third party devices, such as those made by Yezz, HTC, and LG.
The LG Lancet and HTC One M8 are both eligible for those Release Preview builds, although there's really no excuse for them not being eligible for Redstone. The HTC One M8 has a Snapdragon 801 chipset, making it flagship hardware, and making it even harder to make the case that it provides a poor experience.
HTC even promised to upgrade the device, although that was back in April, 2015. In that promise, they said that they would update the device for two years, a period of time that has not yet ended. While that promise was almost a year ago, it was only two months ago that HTC admitted that the 8X won't receive the upgrade. One would think that they could have informed us of this then.
The LG Lancet is about ten months old, so there's no excuse for that.
Finally, there's Yezz phones, such as the Billy 4.7. Yezz had promised to upgrade their devices to Windows 10 Mobile only as far back as September. Sadly, Yezz devices have never shown up in the Windows Device Recovery Tool; therefore, it's not eligible for the Insider Program.
We have reached out to Yezz, HTC, and LG about this, but the situation is certainly curious. It stands to reason that it's up to the OEM as to whether or not to upgrade the device, but it's unclear as to why these firms have chosen not to do so.
It could also be possible that Microsoft controls which devices get upgraded, even if we're not talking about first party devices. Of course, now we start to fall into speculation.
What we have here is a failure to communicate
If you're a Windows phone fan, you're probably also a Microsoft fan. Admittedly, being a Microsoft fan can be a very rough road.
This is a firm that almost never communicates things in a proper and clear way, a company that, more times than not, leaves one saying, "What the $@&% were they thinking?"
So here we are again, dealing with Microsoft's abysmal method of public relations. Ever since the two promises that they made, we hadn't heard anything concrete since. Sure, there were hints.
Microsoft had published a list of devices to be upgraded first, although it was believed that there would be a second wave. Later, the firm would drop little hints by saying things such as, "We still haven't disclosed which devices will get upgraded."
Sure, the fact that those few devices were only disclosed at the exact same time that Windows 10 Mobile upgrades began feels like a punch to the gut, especially if you own one of the devices not listed. This failure to communicate is something that we've just come to expect from Microsoft.
Time to move on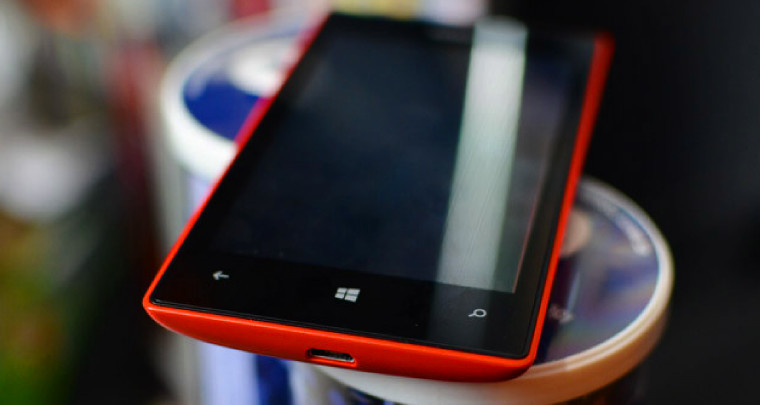 As noted in the last few paragraphs, there are some that absolutely have a right to be angry; however, most people are complaining about their Lumia 52x or 63x, as those are the most popular Windows phones in the world.
The fact is that they are the most popular Windows phones in the world because they were dirt cheap. Each of those devices, at some point, has been sold for as little as $29 in the United States.
While they did provide value for their respective prices, they were still low-end devices. Of course, it's not reasonable to expect Microsoft to upgrade a low-end $29 device that was released years ago, when they had promised to do so.
However, as noted, users can upgrade their device. In a limited sense, Microsoft did keep to its word (very broadly speaking) by allowing users to upgrade to Windows 10 Mobile under its Insider Program - although that doesn't help 'real world' users who don't know about that option - and the only thing that has changed is Redstone eligibility.
Let's do ourselves a favor. Let's let this one go, because really, it's not nearly as horrible as everyone is making it out to be. It's just another case of Microsoft communicating things poorly. If you really want to stay angry with them, there's a laundry list of other things to choose from.