7 Days is a weekly round-up of the Editors' picks of what's been happening in the world of technology - written with a dash of humor, a hint of exasperation, and an endless supply of (Irish) coffee.
 
Following the hysteria surrounding the unveiling of Apple's latest devices last week, you might well have been expecting a much quieter week in the tech world. But, true to form, it's been another seven days filled with revelations, new devices and more than a few giggles.
As expected, Microsoft finally sent out invitations to an event on September 30, at which it will discuss "what's next for Windows and the enterprise". It will be Microsoft's first official event detailing the new version of its operating system – popularly referred to as Windows 9, but known also by its development codename, 'Threshold'.
Leaks related to the new OS just keep on coming in the meantime, though. Here's some of the latest stuff to emerge:
A 'Technical Preview' of the new version of Windows will be released shortly after the September 30 event. But preview builds of another major Microsoft product are also in the hands of a select few.
It emerged this week that work on the next version of Office is advancing nicely, and Microsoft has released early builds to a handful of its partners. The new version of its productivity suite will bring a range of new features, including a new 'black' theme – which isn't really black at all, but dark grey.
According to the source of this information, the new theme was the single most requested feature among users of Office 2013 (which sounds a bit odd to us, but anyway...). The same source also made bizarre comparisons between a new 'Tell Me' help box – into which users can type phrases or keywords to get help finding features or tools in Office – and Clippy, the infuriating and intrusive 'assistant' from Office of yesteryear.
As intelligent observers were quick to point out on Twitter, this comparison is completely misguided.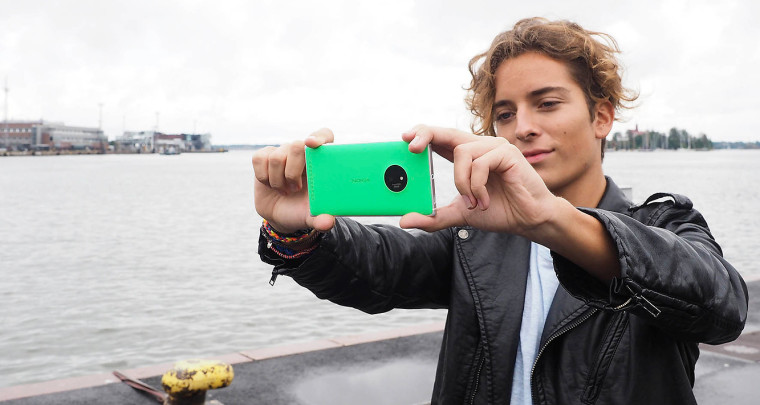 Microsoft rolled out a new site for its mobile devices this week, in the next step of its gradual phasing-out of the Nokia brand. While Microsoft has not officially announced its branding changes, we know too that the company is planning to drop its Windows Phone brand in the coming months.
More evidence of this emerged last Sunday, after a new handset from British brand My Go was spotted on that company's website. Neowin was the first news source in the world to report that official renders of the new handset featured 'Windows', rather than 'Windows Phone' branding – news that quickly spread to other publications, making it our most-read story of the week.
The new My Go GoFone GF47W will be aimed at the lower-end of the market, like many of the first Windows Phones that have been revealed by the growing list of brands joining the platform. Earlier this week, the Fly ERA Windows IQ400W went on sale for just over $100, and a similarly affordable handset, the Win 400, was spotted from Indian brand Celkon.
It's all part of Microsoft's commitment to making Windows devices available at the most affordable prices. The company reiterated this week that it aims "to push the price point of Windows phones significantly lower – we certainly see that happening on the Android ecosystem – without impacting quality and experience."
That Android reference was no coincidence, as Microsoft's remarks came on the same day that Google unveiled three new low-cost devices from its hardware partners in India. It marked the rollout of the Android One initiative, through which manufacturers build cheap but capable devices based on Google's hardware guidelines, while the handsets themselves receive software updates directly from Google.
Toshiba's 7-inch Encore Mini tablet went on sale this week for just $119, including full-fat Windows 8.1, along with a free one-year Office 365 Personal subscription (worth $6.99 a month or $69.99 for a full year), which itself includes 1TB of free OneDrive cloud storage.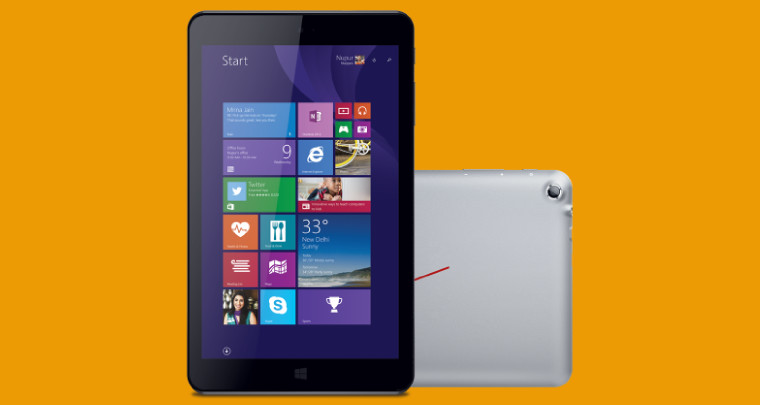 Indian brand iBall also unveiled its first Windows 8.1 mini-tablet, featuring an 8-inch display, quad-core 1.33GHz Intel Atom CPU, 2GB RAM, front and rear cameras and – excitingly – integrated 3G connectivity.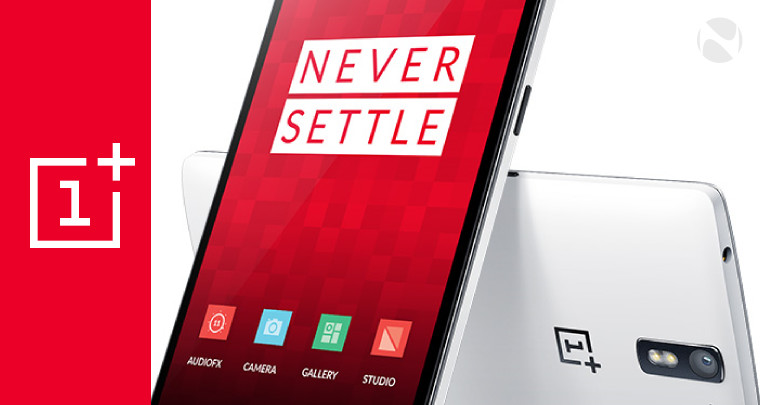 There was more bad news for OnePlus this week, as the company announced that it has ditched the interchangeable 'StyleSwap' covers that it promised for its One handset. Quality control problems were in part to blame, along with a "creaky or loose" fit when attached to the device. However, OnePlus acknowledged that its design for the covers was also at fault.
OnePlus also revealed that it plans to open pre-orders for the handset next month – a godsend for potential buyers who have been infuriated by the company's idiotic 'invite' system. However, the new 'OnePlus Pre-order System' appears to be saddled by the company's usual oddities, including a "limited time window", a vaguely defined "payment reserve" for orders placed, and the news that the unloved invite system will continue alongside it.
While OnePlus has made one misstep after another since the launch of its handset, Apple has of course had a good deal more practice at rolling out its devices. The new iPhone 6 and 6 Plus went on sale on Friday and, predictably, the launch was marked with the familiar sight of lots of people with deep pockets standing in queues around the world.
Apple's iOS 8 also rolled out to devices this week – although the late discovery of problematic bugs caused the company to pull all apps featuring HealthKit integration from its App Store. 
Apple is already preparing for its next big product launch, which is expected to take place in just a few weeks' time. The company will reportedly unveil its next-generation iPad mini and iPad Air at the event on October 21, along with the rollout of OS X Yosemite on the same day. We wouldn't be at all surprised if people were already queuing outside Apple Stores for those new devices.
If you're looking for a keyboard for your iPad – or indeed for your Android or Windows devices – Microsoft unveiled a new peripheral that will work quite happily with all of these. The Universal Mobile Keyboard costs $80 and is designed to switch easily between iOS, Android and Windows devices at the flick of a switch. 
There was cause for celebration for gamers on Windows Phone on Friday, as Microsoft confirmed that it will bring Minecraft to its mobile OS, after completing its acquisition of the game's developers, Mojang, earlier this week. Minecraft's creator, Markus 'Notch' Persson, insisted that his decision to sell to Microsoft wasn't about the money – the deal was worth $2.5bn – but rather about holding on to his sanity.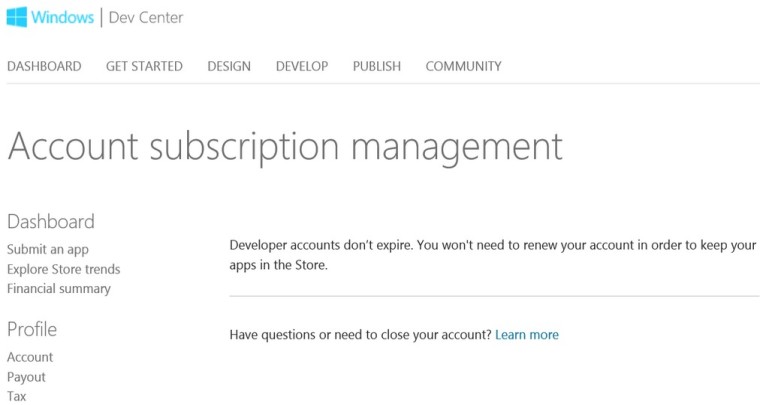 It's believed that a large part of Microsoft's motivation for the acquisition was its hope that it will be able to engage with a new generation of developers and coders. This week, Microsoft removed a major barrier for potential developers to join its platform, by introducing lifetime membership for devs, dropping the annual renewal fees that were previously required to maintain a presence on its app platforms.
 
We end our look back at the last seven days with highlights of some of the more unusual and amusing stories that made it on to the front page this week.
On Monday, shocking allegations were made by Samsung, which accused executives from rival Korean manufacturer LG of "deliberately destroying" its washing machines in retail stores, during the run up to the IFA trade show in Berlin earlier this month. 
A Chinese city introduced special pedestrian 'lanes' on sidewalks for those people who just can't stop looking at their phones as they walk. One slight flaw may undermine the initiative, however – during a similar experiment in Washington, DC, those who constantly stared at their phones while walking didn't even notice the signs telling them to get in lane.
Warnings were issued to gullible iPhone users this week, after a hoax made the rounds on social networks, claiming that the iOS 8 update had introduced a new feature enabling them to "quickly charge" their handsets wirelessly by putting the device in any "standard household microwave" for a minute. Unsurprisingly, some poor fools actually fell for it. 
But try to hold back the laughter for the poor guy who, having just spent a small fortune on an iPhone 6 at an Apple Store in Australia, was approached by a TV news presenter to show off his shiny new device. After struggling to get it out of the box, within seconds, the device went flying to the pavement.

Image credits: 3) The Verge; 4) Microsoft; 5+6) My Go; 7) Google; 8) Toshiba; 9) iBall; 11) Apple; 13) Microsoft; 15) original gavel image via Brian Turner/Flickr