7 Days is a weekly round-up of the Editors' picks of what's been happening in the world of technology - written with a dash of humor, a hint of exasperation, and an endless supply of (Irish) coffee.
It's been quite a week across the tech world, and once again – amid the usual mix of routine announcements and intriguing rumors – there were some thrilling surprises, and crushing disappointments. So much has happened that there's a good chance you may have missed something – but as ever, 7 Days is here to fill you in on what's been going on.
There's a lot to get through this week, so let's get cracking.
We begin this week Down Under, as former Nokia CEO Stephen Elop has been hired by Australian telecoms giant Telstra as its new strategy and innovation chief. Elop led Nokia into a smartphone partnership with Microsoft that ultimately proved disastrous for the Finnish firm, which eventually sold its devices and services business to Microsoft in 2014.
Hacktivist group Anonymous declared 'total war' on US presidential candidate Donald Trump this week. A video posted by the group told Trump: "Your inconsistent and hateful campaign has not only shocked the United States of America; you have shocked the entire planet with your appalling actions and ideas."
Remember 'The Fappening'? Eighteen months ago, the iCloud and Google accounts of numerous celebrities were hacked, and nude photos of many of them were leaked to the web. This week, a 36-year-old man was arrested for his alleged part in the hacks.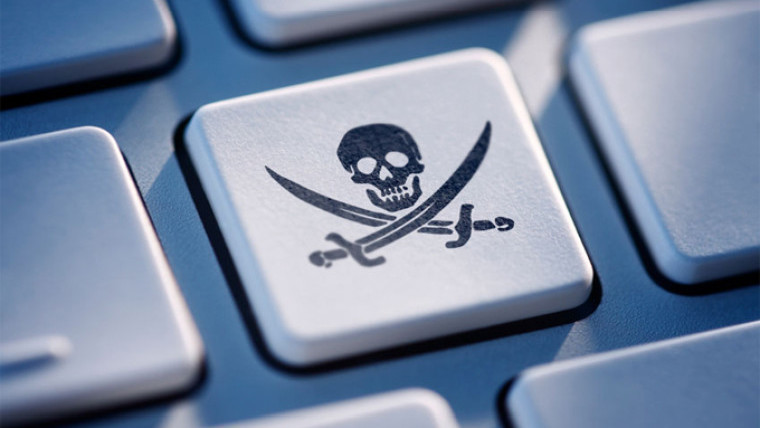 A particularly nasty wave of ransomware spread quickly through online ads this week, including those shown on popular sites such as MSN.com, NFL.com, The New York Times, My Xfinity, and some BBC sites. Ransomware attacks encrypt the files on a user's computer, demanding they pay up for the files to be decrypted, or else face their deletion.
Apple's ongoing battle with the FBI has made encryption something of a hot topic in recent weeks, but far from dissuading big tech companies from promoting encryption, many of them are keen to expand its use. Companies preparing to roll out more end-to-end encryption in their services include Facebook, Snapchat, WhatsApp and Google.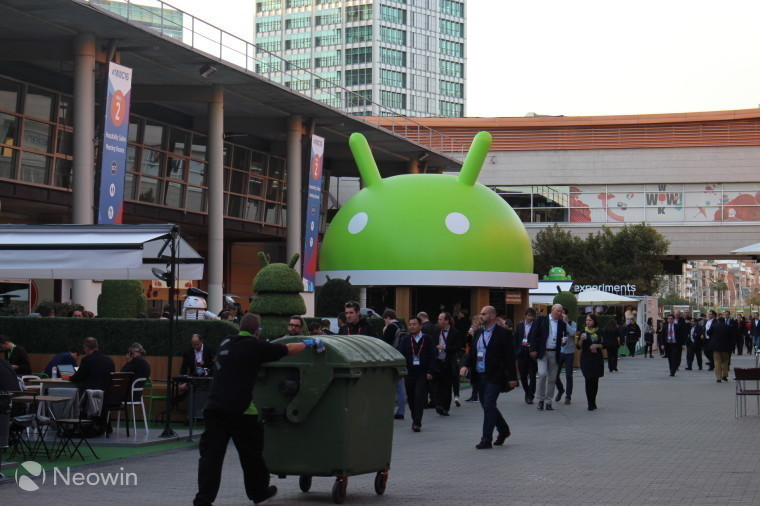 Google lost an appeal in Russia this week over the findings of the country's Federal Anti-monopoly Service. It had determined that the company's requirement that manufacturers pre-install its apps, services and search engine on their devices had limited competition that might otherwise have been provided by domestic software and web service providers, including leading Russian search giant Yandex.
Google rolled out the first update for its Android N Developer Preview on Thursday, although it seems to have only targeted some devices supported on the preview. Interestingly, while it was already known that Android N would include a split-screen view for side-by-side app multitasking, it now appears that the new version of the OS will also include support for windowed apps.
Meanwhile, the rollout of Android 6.0 Marshmallow continues at an astonishingly slow rate, having so far reached just 2.3% of active Android devices in the last five months. That level of progress stands in stark contrast to that of Apple – six months after its rollout began, iOS 9 is now on 79% of the company's mobile devices.
iOS 9.3 is the latest version in the works, and on Monday, Apple seeded its seventh beta to both developers and to its public beta program, followed on Tuesday by OS X 10.11.4 El Capitan beta 7.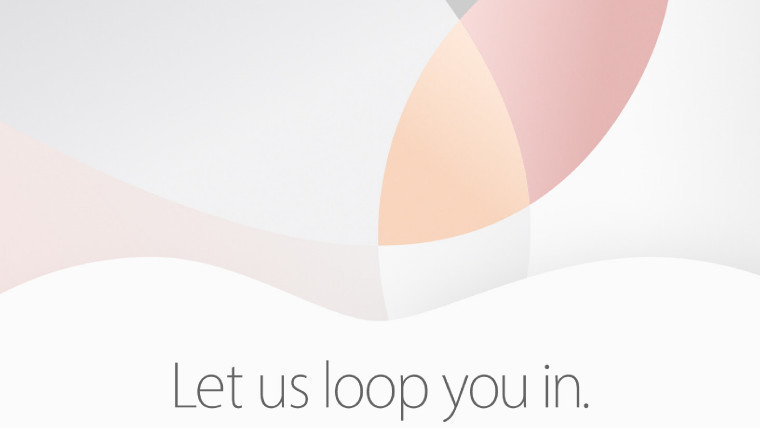 This coming Monday, March 21, Apple will hold its next launch event, at which we're expecting it to launch a new, smaller 'iPhone SE', along with its latest iPad. Further details emerged on Friday about its plans to release a smaller version of its iPad Pro, including pricing and other information.
Razer unveiled the latest version of its stylish Blade notebook on Tuesday, featuring some rather impressive upgrades, making it faster, stronger and cheaper than previous versions.
On Thursday, Samsung launched its stunning, ultra-thin Galaxy TabPro S tablet in the UK, priced at £849. The new Windows 10 device is Samsung's take on Microsoft's Surface devices, and features a lightweight body that's just 6.3mm-thick, but which the company has crammed full of high-end specs. The tablet also went on sale in the US on Friday, priced at $899.99.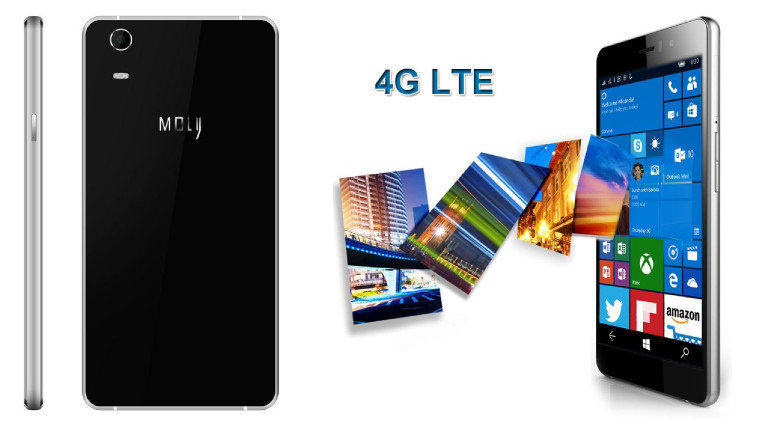 Coship launched its ultra-thin Windows 10 Mobile handset, the Moly X1, earlier this year, and it's now preparing to release a more affordable sibling to that device. The Moly W5 will feature lesser specs than the X1, but it will also be one-third cheaper.
Microsoft's Windows 10 Mobile devices have been getting cheaper too. Its lower-mid-range Lumia 650 went on sale in the UK last month priced at £159.99, but just three and a half weeks later, its price has now fallen there to as little as £129.99.
The entry-level Lumia 550 launched in the UK in December for £99.99 SIM-free. This week, its price reached a new low of just £49.99 on pay-as-you-go plans with a new SIM (but still with an unlocked handset), or £69.99 SIM-free.
In the US, the 550 went on sale more recently for $139 SIM-free, but you can now grab it for as little as $119.95.
Microsoft is giving buyers 10% off its flagship Windows 10 tablet, the Surface Pro 4, in the UK, when purchased as part of a bundle with a Type Cover keyboard.
Meanwhile, in the US, Microsoft is offering $100 off certain models off the Surface Pro 4 until next weekend.
A couple of Microsoft program managers drummed up a bit of excitement about what lies ahead for Windows 10 earlier this week, including a tweet telling users: "You are all gonna FREAK OUT when you see this", referring to unspecified new features in the OS.
Curiously, that tweet, and another stating that "these features are going to CHANGE EVERYTHING", were later deleted.
For many Microsoft fans, the biggest news of the week was the company's rollout of its delayed Windows 10 Mobile upgrades for older Windows Phones, which it had originally planned to begin in December – but after a long wait, its announcement on Thursday was tinged with disappointment and frustration for many.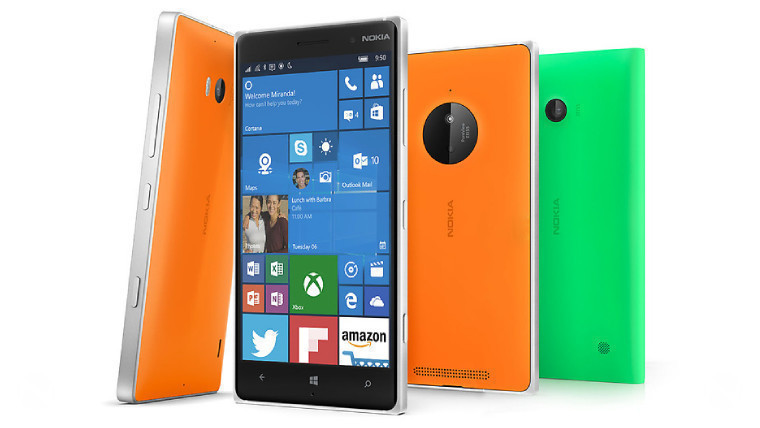 A year and a half ago, Microsoft promised that Windows 10 upgrades would be offered to "all Lumia Windows Phone 8 devices". Last July, Microsoft said that ten handsets it had identified as being in line for the upgrade represented only the "initial list" of devices that would get the update, and right up until its announcement on Thursday, its website continued to state that these devices would be "first" to get Windows 10 Mobile.
But the final list of supported handsets that Microsoft published as part of that announcement this week was far shorter than many had expected, suggesting that many devices wouldn't be officially upgraded as it had previously promised.
Microsoft later confirmed that there will be "no second wave" of upgrades for other Lumia phones, prompting a wave of anger towards the company on social media from many owners of those handsets not listed. The company directed owners of non-Lumia handsets to their respective manufacturers to see if their devices would be upgraded.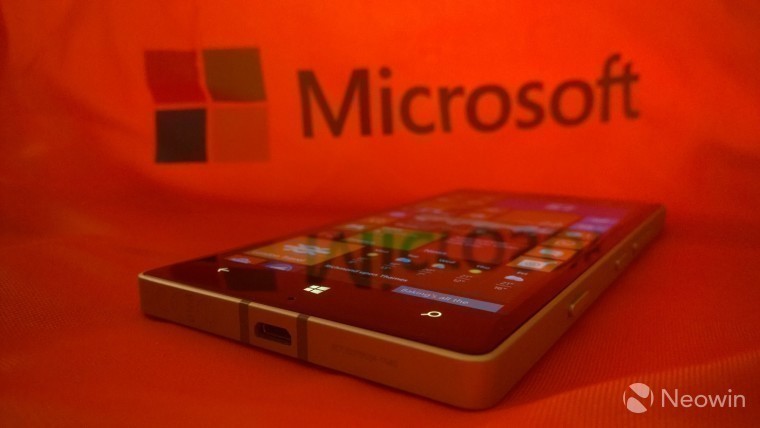 One very notable omission was the Lumia Icon, Verizon's version of the globally-released Lumia 930, which was on the upgrade list. Microsoft offered a possible glimmer of hope to Icon owners, suggesting that it might still be upgraded.
And speaking of the Lumia 930, if you're planning to upgrade it to Windows 10 Mobile, take note that it may well break the ability to capture audio when recording videos – a problem that Microsoft has been aware of for weeks, but which it didn't fix before releasing the upgrade, and made no mention of in its release notes.
Microsoft isn't actively pushing the upgrade to all eligible devices just yet – instead, users have to go through a manual process of installing an 'Upgrade Advisor' app to opt in to installation. You can find out more about how to upgrade your handset here.
But even if your device isn't eligible for the official upgrade, you can still install Windows 10 Mobile on it, via the Windows Insider Program. You can find out more about doing so in our guide here.
Carriers and manufacturers still have to approve the upgrade to Windows 10 Mobile, so if you purchased your handset from your mobile operator, or from a manufacturer other than Microsoft/Nokia, you may not be able to upgrade immediately – even if your device is on the list.
But while you're waiting to get your hands on the upgrade, check out how Windows Phone 8.1 compares visually with Windows 10 Mobile in our gallery of screenshots showing the two versions of the OS side by side.
As part of its announcement, Microsoft also revealed that all devices that will officially get the Windows 10 Mobile upgrade are now eligible to install new builds from the Redstone development branch of the OS. Until this week, Redstone releases had been restricted only to new devices that were sold with Windows 10 Mobile onboard, along with the Xiaomi Mi 4.
That was a particularly welcome bit of news for many, given that just a few hours later, Microsoft also rolled out its latest Windows 10 Insider Preview from the Redstone branch, build 14291, for both phones and PCs. The new build introduced a wide range of new features, but along with various fixes, it also came with some known issues.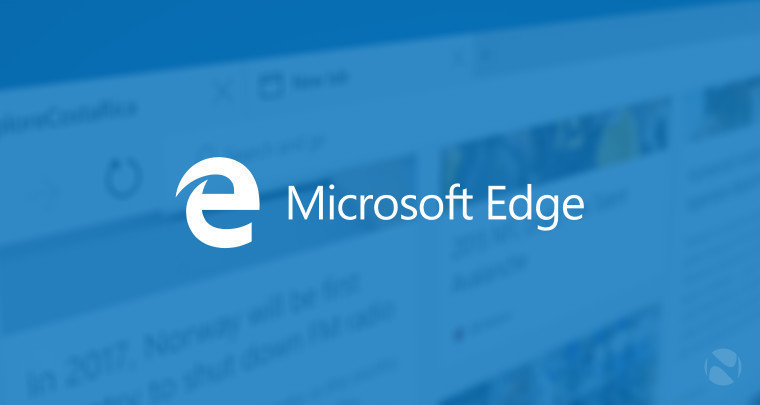 Perhaps the most exciting new feature in build 14291 is the first preview of Microsoft's long-awaited web extensions support in its Edge browser. That feature is only supported on PCs for now, with three extensions officially available so far, but it didn't take long for developers to jump on board – Twitter client Tweeten, for example, quickly released an Edge extension for users to try out.
You can find out more about Windows 10 Insider Preview build 14291 for PCs, including Edge extensions, in our hands-on video; and you can take a look at the new Windows 10 Mobile build in our video here.
On Tuesday, HERE announced that it will remove all of its apps, including HERE Maps, from the Windows Store later this month, and that they will stop running completely on Windows 10 Mobile from June. The apps were originally created by Nokia before being sold off to an automotive consortium last year, and came pre-installed on millions of Lumia devices.
Later in the week, Microsoft announced a range of improvements on the way to its Maps app on Windows 10, helping to fill in some of the gaps left by the removal of HERE Maps.
Twitter delivered a major upgrade to its app for Windows 10 Mobile, introducing many of the features available on other platforms, and giving it a visual overhaul along with improved performance.
But Twitter also shared a bit of bad news for 'power users', as it announced that it is ending support for its TweetDeck application on Windows next month.
After pulling its app from the Windows Store last year, Bank of America will soon launch a Universal app for Windows 10 devices, which is expected to be released on March 28.
Microsoft updated its sharing experience on OneDrive.com on Monday, with a simpler interface and more streamlined options.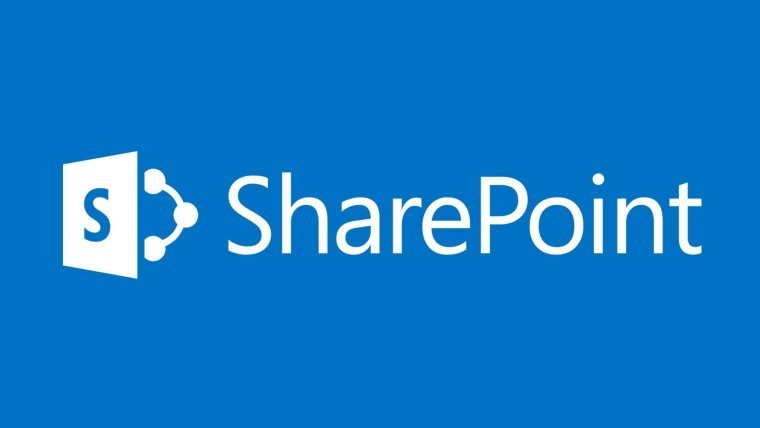 And on Tuesday, Microsoft's SharePoint Server 2016 reached the all-important RTM milestone. It will be officially released in early May at an event that will also showcase some of the future innovations on the way.
Microsoft confirmed this week that apps designed for Windows 10, built on its Universal Windows Platform, will be coming to the Xbox One later this summer, and that the standalone Xbox Store will be merged into the Windows Store.
The company is also now testing new TV DVR (digital video recording) functionality for the Xbox One, which it said it will launch this year.
And in a rather intriguing development, Microsoft said that it is building on its gameplay between the Xbox One and Windows 10 devices by adding support for 'cross-network play', laying down the groundwork to allow gamers to play against those on Sony's PlayStation 4.
Meanwhile, Sony has reportedly been briefing developers on a new version of its console, dubbed the 'PlayStation 4.5', featuring an upgraded CPU and GPU to provide support for 4K-resolution and virtual reality gaming.
Sony officially announced pricing information for its upcoming PlayStation VR kit, which it said will cost $399 – although many gamers were less than impressed over the fact that the true cost will be higher than that, as they'll also need to buy a separate camera, and many games will require Sony's Move motion controllers, which are also sold separately.
Oculus will launch its new Rift virtual reality headset later this month, and this week, it announced the 30 games that will be available for it on day one. Oculus says that "they're just the beginning", promising at least 100 more games later this year.
There was another very exciting bit of news for fans of two of Valve's hugely popular gaming franchises this week. JJ Abrams – co-creator of Lost, and director of Star Wars: The Force Awakens – said that his Half-Life and Portal movies are in development, and that writers are now "working on both those stories".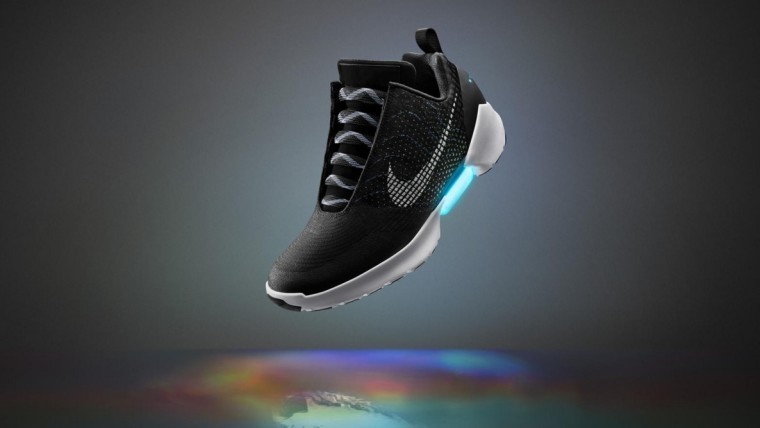 But we end our journey this week by going Back to the Future, as Nike confirmed that it is preparing to launch shoes inspired by the self-lacing versions worn by Michael J Fox in the first sequel to the popular (and outrageously awesome) movie.
WANT!
---
Bonus content
Before we wrap things up for another week, let me first highlight a few extra bits around the site that I hope you'll enjoy reading. The Neowin team has been testing all sorts of stuff for you this week!
Chris Schroeder shared his review of Ubisoft's latest blockbuster, Tom Clancy's The Division, which amassed global sales of $330 million in its first week, breaking a worldwide record. Chris was hugely impressed by its stunning detail, excellent storytelling and compelling gameplay – be sure to check that out!
Timi Cantisano decided to Toast his Surface Pro 4 – although it's perhaps not quite what you think. Toast offers real wood covers for Microsoft's flagship tablet, and Timi shared his experience of applying them to his device. Of course, there's no accounting for taste…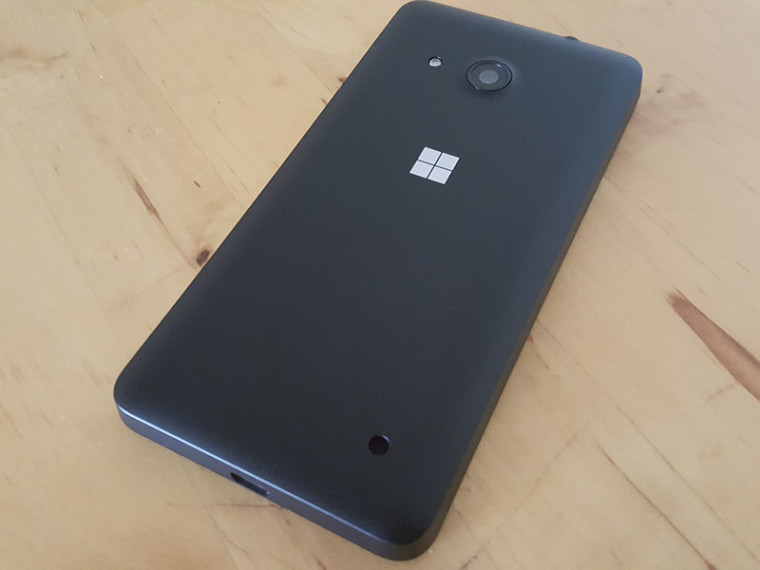 Richard Woods took a long hard look at Microsoft's newest entry-level Windows 10 Mobile handset, the Lumia 550. There's really no way to sugar-coat this: he found the 550 to be a pretty poor device in almost every way, and indeed, it earned itself one of the lowest scores we've ever published in a review.
While Microsoft phoned it in (sorry) with the 550, its new Lumia 650 is a much more convincing handset, as Richard explained in his review of that device. He was impressed with its stylish, ultra-thin design, gorgeous OLED screen, camera performance and more – but the battery life wasn't quite up to scratch.
However, like many others, he also couldn't understand why Microsoft is claiming that the device is somehow uniquely designed around the needs of business users. It's not.
Richard also posted his unboxing and first impressions of Samsung's new Galaxy S7 flagship…
…while Timi shared his impressions of the Galaxy S7 edge after his first 24 hours with the device. He also took a closer look at whether or not the edge-focused features offered on the device are really worth getting excited about.
If you're buying a Galaxy S7 edge, you may want to consider buying a cover to protect its stunning dual-curved display. Robbie Khan shared his review of Samsung's official LED View Cover, which is certainly worth checking out.
Timi published his review of Huawei's mid-range Honor 5X handset, which features some pretty decent specs at a rather tempting price. Along with a decent screen, solid build quality and great battery life, Timi found a lot to like about the device – but its performance wasn't much to shout about, and its camera left room for improvement too.
And if you're interested in some of the new features on the way in Android N, the next version of the OS, take a look at Richard's hands-on video, published earlier this week.
---
The week ahead
On Monday, Apple will host its latest launch event, at which it's expected to unveil the iPhone SE, a 4-inch handset that will replace the 5s in its range. Significantly, it's believed that it will also announce a smaller, 9.7-inch version of the iPad Pro, although the eighteen-month-old iPad Air 2 will apparently live on at its current $499 price.
We should also get the latest stats from AdDuplex next week, offering insights into the Windows handsets and OS versions in use across Microsoft's mobile platform.
And we're likely to hear a bit more about what Microsoft has in store for Windows 10, Xbox, and the rest of its ecosystem, ahead of its Build 2016 developer conference later this month.
Along with the usual mix of official news, juicy rumors, and intriguing insights, it should be another exciting week!
---
As ever, there's plenty more to read across the site – including loads of interesting discussions over on our forums.
From all of us on the Neowin team, have a great weekend!