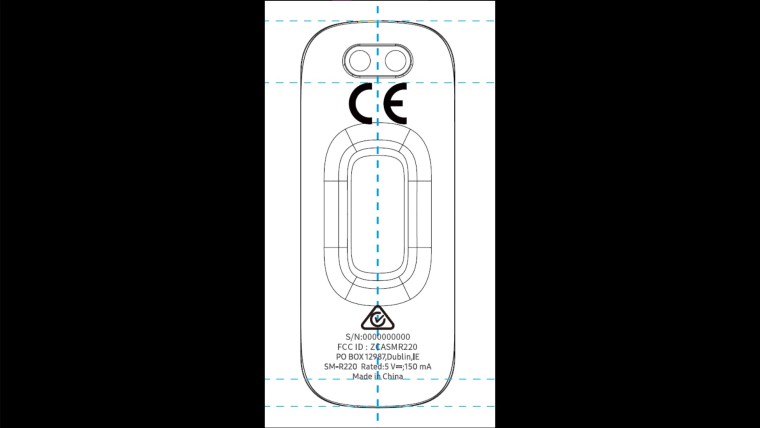 A new Samsung wearable has been spotted in an FCC certification filing (spotted by The Verge). There are no references to the branding of the device. However, the model number mentioned in the documentation reads SM-R220.
Guessing from the diagram and the model number, it is safe to assume that the wearable is similar in form factor to the Galaxy Fit line of fitness bands. The Galaxy Fit and Fit e bands bearing model numbers SM-R370 and SM-R375, respectively, were launched last year. The image in the filing seems to be a diagram of the bottom of the device which sports a heart rate sensor and pogo pins for charging.
In addition to the model number, another piece of information that the filing documents provide is that of the battery capacity. The wearable is expected to sport a 154mAh battery. This would make it a substantial increase over the 120mAh capacity of the Galaxy Fit, the larger of the two devices in the company's line. This also hints at the possibility that the said device could well be the Fit 2. However, it is all a speculation currently.
Samsung is expected to unveil a host of devices during its August 5 virtual event, including the Galaxy Note20 series smartphones, the second-generation Fold, an updated Z Flip with 5G support, a new Watch 3, and the flagship Galaxy S7 tablet. While an FCC filing does not guarantee an imminent launch, the South Korean giant could quietly launch the second-generation fitness tracker along with the other devices.