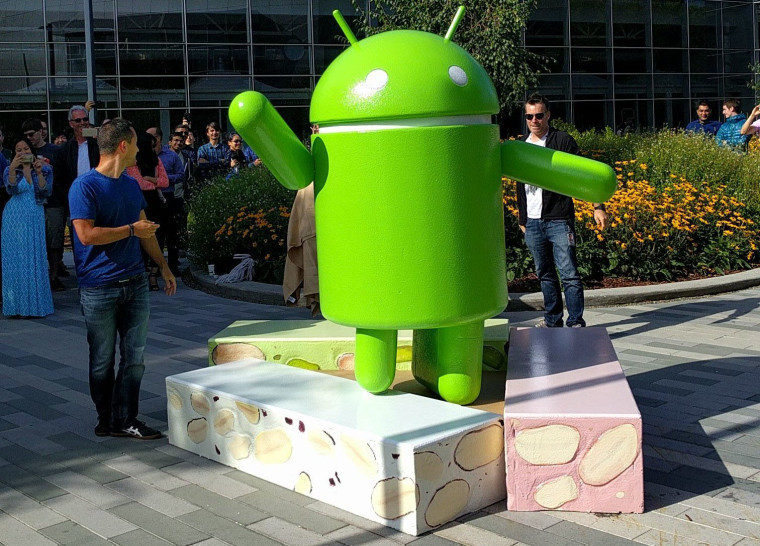 Earlier today, Google announced its new Pixel and Pixel XL phones, which will launch with the next version of Android, 7.1 Nougat. If you pre-order the devices now, the Google Store says that they'll ship in 2-3 weeks; however, a report from Android Police says that Nexus users won't see a Developer Preview for Android 7.1 until closer to the end of the year.
Unfortunately, some of the features of Android 7.1 will be limited to the handsets that Google announced today. Here is the full changelog (via Android Police):
Pixel only

Pixel Launcher - swipe up for all apps, new Search Box, date/weather header on home

Google Assistant

Unlimited original quality photo/video backup to Google Photos

Smart Storage - when storage is full, automatically removes old backed up photos/videos

Phone/Chat support (new support tab in settings), screen-share functionality

Quick switch adapter for wired setup from Android or iPhone

Pixel Camera:

Electronic Image Stabilization ("video stabilization") 2.0

Pro Features

White Balance Presets

Exposure Compensation

AE/AF Locking

Viewfinder grid modes

HW-accelerated (on Qualcomm Hexagon coprocessor) HDR+ image processing

Smartburst

Sensor Hub processor with tightly integrated sensors (accel, gyro, mag) + connectivity (Wi-Fi, Cell, GPS)

Cosmetic

Solid navbar icons with home affordance for Assistant

SysUI accent color theming

Wallpaper picker with new wallpapers and sounds

New setup look and feel

Dynamic calendar date icon

Android 7.1 Nougat

Night Light

Touch/display performance improvements

Moves (Fingerprint swipe down gesture - opt-in)

Seamless A/B system updates

Daydream VR mode

Developer features:

App shortcuts / shortcut manager APIs

Circular app icons support

Keyboard image insertion

Fingerprint sensor gesture to open/close notification shade

Manual storage manager Intent for apps

Improved VR thread scheduling

Enhanced wallpaper metadata

Multi-endpoint call support

Support for various MNO requirements

PCDMA voice privacy property

Source type support for Visual Voicemail

Carrier config options for managing video telephony

Manual storage manager - identifies apps and files and apps using storage
The changelog provided here by Android Police does seem a bit peculiar. There doesn't seem to be any reason that Google Assistant would be exclusive to the new Pixel devices, unless the company is holding it back as a differentiator.
It also seems odd that Daydream VR and seamless updates aren't exclusive to the Pixels. After all, we know that these are features that certainly won't be supported by all devices.
Google still hasn't updated its Android Developers site with information about the new OS update, so we'll likely find out more when it does.