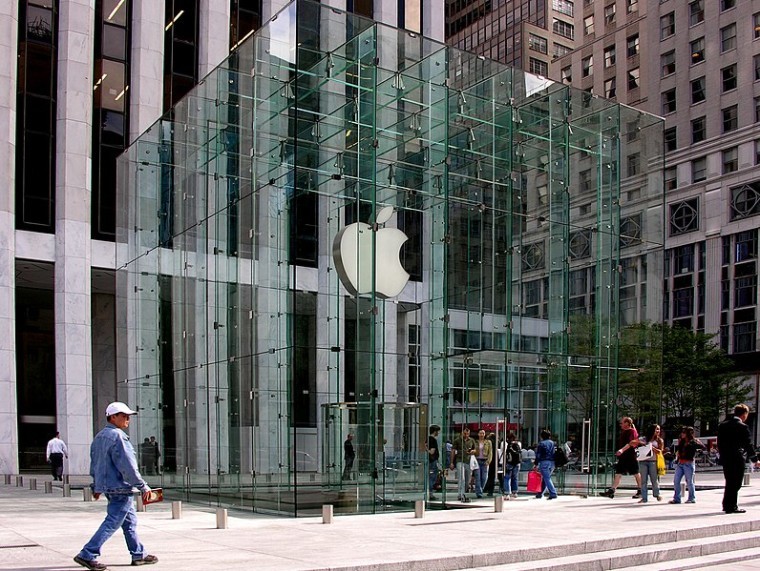 Late last week, Apple sent out invitations to an event on October 30 in Brooklyn, New York, where the company is expected to announce a refresh to the iPad Pro and unveil a series of new laptops. Today, a new report from Bloomberg sheds more light on what to expect from the tech giant next week.
In addition to the previously rumored Apple Pencil update and Face ID support for the iPad Pro, the tablet will reportedly feature a USB-C port and a near edge-to-edge display. If speculation is to be believed, the changes will mark the device's biggest upgrade since its maiden debut in September 2015, ditching Apple's traditional Lightning port to give way to a more popular one. However, the new iPad Pro is also supposed to be dropping the fingerprint sensor and home button.
Additionally, the device will reportedly have a throwback squared-off design similar to the antiquated iPhone 5 and 5S, according to the report. Under the hood, it will supposedly include a variant of the A12 Bionic processor and a custom Apple graphics chip for the first time.
For Apple's laptop lineup, the MacBook Air will allegedly receive an entry-level successor with a higher-resolution 13-inch display surrounded by slimmer bezels. For Mac Mini fans, the small desktop computer sans a screen is also rumored to finally receive its first upgrade in four years, including new processors and features meant for professionals. Updated iMacs and iMac Pros are also a possibility but we'll find out more on Tuesday at 10 am ET.
Source: Bloomberg | Image via Ed Uthman (Wikimedia Commons)