The Joybee GP1 Mini Projector is BenQ's most compact and portable projector, boasting image sizes up to 80" and featuring a rather unique USB reader that allows you to run media without the assistance of a computer or additional video input device.
When BenQ approached us to review the Joybee GP1 projector we stopped to think about it for a second considering it deviates from our usual coverage of computer peripherals. That said, the idea of testing the minimalistic projector sounded appealing from the perspective of a gadget lover that wouldn't mind dumping a large monitor for a 60-plus inch projected screen under the right circumstances.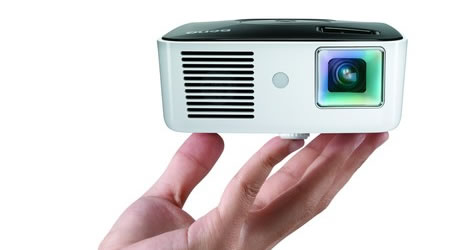 Furthermore, this is just the beginning of a developing trend of 'pico' or 'palmtop' projectors that offer form factor convenience, along with the use of LED-based light sources. LED projectors do away with common nags associated with traditional projectors like the use lamps that need to be replaced during its lifetime.
View: BenQ Joybee GP1 Mini Projector review
These reviews are brought to Neowin visitors through a partnership with TechSpot.