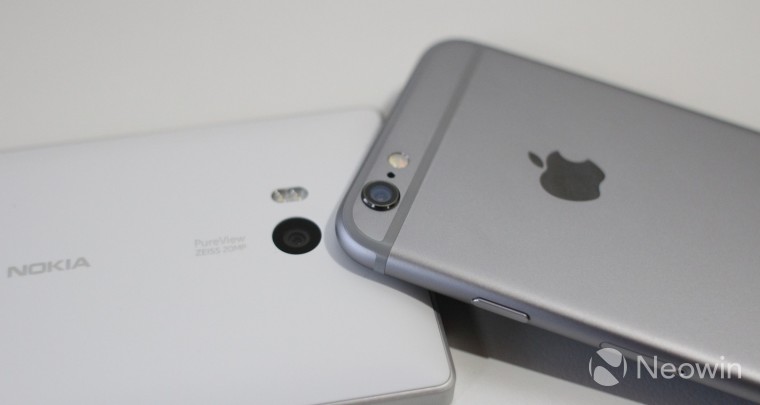 If you are in the market for a top-of-the-line phone, two of your choices are the iPhone 6 and Lumia Icon. The Icon can be found at Verizon in the US - and across the world under the Lumia 930 name - while the iPhone 6 is available on nearly every carrier around the world.
Seeing that we have both of these devices in our possession, we figured it would be worth testing the cameras out to see who has the better shooter.
On paper, it looks like the Icon should easily beat out the iPhone 6 as it has a 20MP sensor whereas the iPhone 6 only has an 8MP one. Of course, a lot more goes into photography than the sensor as the glass and the algorithms that read the data play a huge part too. So, take a look at the photos below, which cover a wide range of lighting conditions, to see who has the better camera.
For each of the image series below, the Lumia Icon image is on top and the iPhone 6 photo is below.
A couple of observations that can be noted from these images is that the iPhone 6 tends to draw out more color in the images whereas the Icon has better white balance. In the two images near the bottom, both of the objects are on a white desk and the iPhone 6 has a yellow-ish hue to them.
The Icon did appear to do better in low-light compared to the iPhone 6. The second to last image is much darker than the images makes it appear and you can see the iPhone 6 is a bit blurry compared to the Icon. However, the iPhone 6 did appear to take better photos of the Xbox One controller in slightly better lighting conditions. 
At the end of the day, both cameras are quite capable and will serve their users well. We will leave it up to you, dear reader, to vote in the poll below to determine which camera performed better.