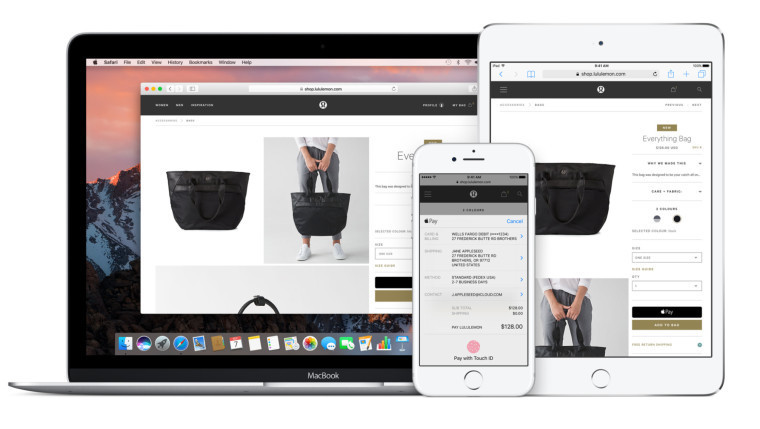 Apple Pay has been available in Australia since the latter part of 2015 albeit in a restricted fashion. American Express was best placed in the Australian market to make the first move but it was reported that Apple had been struggling to close deals with the four major banks. It wasn't until 2016 that the first bank, ANZ, rolled out support for Apple Pay but, since then, it has remained the sole member of the "big four" to tout support.
Now, that is set to change after the Commonwealth Bank of Australia (CBA) announced a change of heart on the matter, with Group Executive of Retail Banking Services, Angus Sullivan, saying that:
"We recently wrote to our customers asking them what the bank could do differently and we received lots of excellent suggestions.

One of the things we heard repeatedly from our customers is that they want Apple Pay and we're delighted to be making it available in January 2019."
Apple's vice president of Internet Services, Jennifer Bailey, also commented that:
"Apple Pay is the No.1 mobile contactless payment service worldwide and we are thrilled Commonwealth Bank customers will soon be able to benefit from a convenient and secure way to pay using the Apple devices they love or within their favourite apps or on the web."
Previously, the major banks, aside from ANZ, had largely resisted supporting Apple's payment platform in favour of developing their own digital wallet and payment solutions. In fact, CBA's mobile payment solution, PayTag, required customers with iOS devices to pay $2.99 for a sticker that had to be affixed to the back of the iPhone to facilitate tap and pay transactions, mainly to get around Apple's restrictions concerning the use of NFC for non-Apple Pay transactions. While the National Australia Bank (NAB), CBA, and Westpac demanded access to NFC on iOS devices citing a breach of antitrust laws, Apple ultimately stood its ground and won when the case was brought before the country's competition watchdog.
Of course, it remains to be seen as to whether or not the two remaining big banks will reconsider their positions with respect to supporting Apple Pay and, if so, how long it takes them to make it available to their customers.