Another major update has hit the mega-popular RPG of FromSoftware, with Elden Ring Patch 1.04 being pushed out to all platforms today. Like the ones before it, the update carries a whole host of balance tweaks, but also adds a highly requested camera feature and a quest continuation for an NPC.
After updating, players will find an option to disable the camera auto rotate function, something PC players using keyboard and mouse controls will be especially glad to find. While the feature has always been a part of FromSoftware titles, this is the first time disabling it has become an in-built option. So far, PC players who did not like the automatic centering have had to use mods to disable the function.
Going into The Lands Between for the next change, players will now find Patches' questline won't end without a resolution. Those who reached the end of his quest beforehand will now want to head to Patches' original cave for an apt ending for the studio-staple character.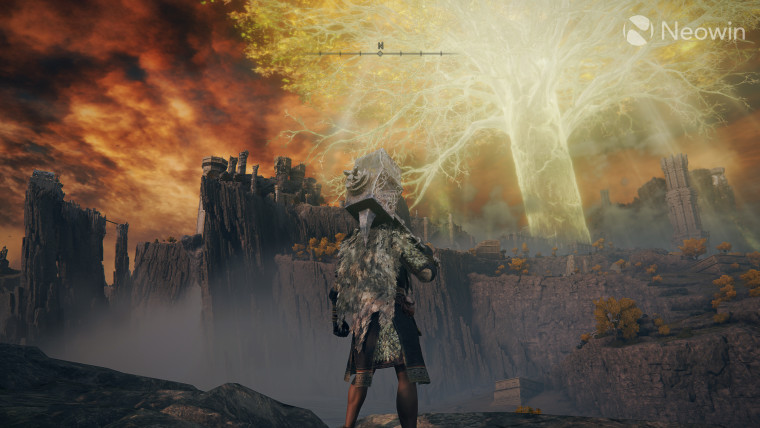 Over on the balance changes side, there is great news for Colossal weapon users, as both attack damage and attack speed has been upped while recovery speed has been lowered, offering more options than just using the ever-reliable jump attack. Guard boost and physical block rates have also received buffs to "Colossal Sword, Colossal Weapons, Great Sword, Great Hammer, Great Axe, Great Spear, and Halberd weapon classes."
Sorcery has also been buffed in this update, with increased casting speed and decreased recovery time hitting Crystal Barrage, Shatter Earth, Rennala's Full Moon and many other incantations.
Find the complete patch notes here, which has quite a few more changes (mostly buffs) listed, alongside various hidden tweaks players are only starting to find out. Update 1.04 for Elden Ring is now out on PC, Xbox One, Xbox Series X|S, PlayStation 4, and PlayStation 5.