Fitbit has introduced a new range of smartwatches and fitness trackers, including the Versa 3, Inspire 2, and the all-new Fitbit Sense. Each device aims at a different price point, but they all have certain things in common, like support for both Google Assistant and Alexa, though the former is only coming towards the end of the year.
The Sense is Fitbit's "most advanced health smartwatch", and it's the first to incorporate an electrodermal activity (EDA) sensor, which can detect stress. To go along with that, it has a few features to help users understand and manage their stress, such as mindfulness sessions to bring stress levels down. The Sense also has an ECG feature (pending regulatory approval), advanced heart rate monitoring, on-skin temperature sensor, and an oxygen saturation monitor. All of this generates insights in a new Health Metrics Dashboard so users can understand how they're doing.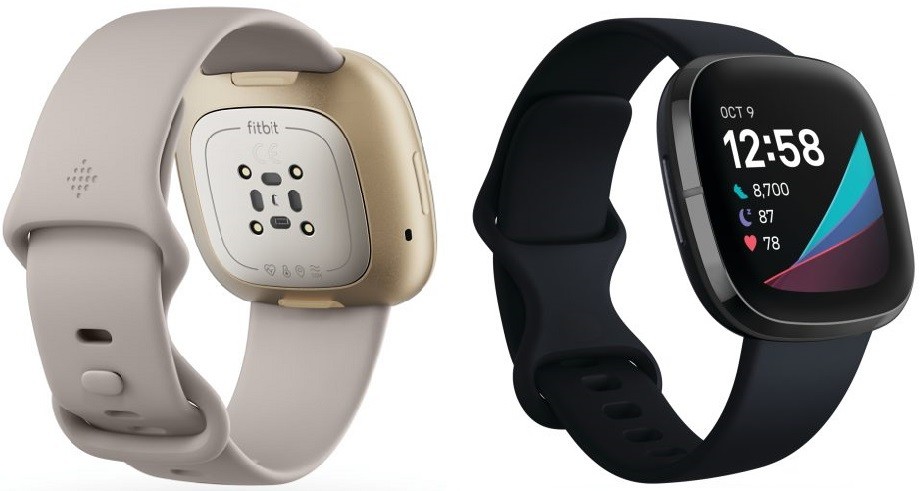 Plus, it includes the usual array of fitness features with step and distance tracking, built-in GPS, over 20 workout modes, all-day heart rate tracking, water resistance up to 50 meters, and more. It also includes six months of Fitbit Premium, which gives you some extra features. Like most wearables, notifications, texts, and calls all work here as well.
Design-wise, the casing of the Sense is made out of stainless steel, and the biosensor core on the back uses a fusion of metal and glass. It also comes with a new rubber Infinity Band, which promises to be light and comfortable.
Fitbit's Versa lineup has usually been its more smartwatch-like family of products, and the Versa 3 includes all the features you'd expect, include built-in GPS, 20+ workout modes, notification syncing, texts, and calls. It also has Fitbit's PurePulse 2.0 heart rate measuring technology and an SpO2 monitor. The Versa 3 also supports music streaming services like Pandora and Spotify, so you can stream music directly from your watch.
The Versa 3 also uses Fitbit's new Infinity Band, and the watch itself has a more streamlined design, the company says. Like the Sense, it has an AMOLED display at the front.
Finally, the Inspire 2 is a more basic fitness tracker, but it still packs a few features, including the 20+ workout modes seen on the more expensive watches, water resistance up to 50 meters, and all-day heart rate tracking. Its biggest claim to fame is that has 10-day battery life, the longest yet for a Fitbit device. The Inspire 2 also comes with a one-year trial of Fitbit Premium, which is worth almost as much as the device itself.
All of these devices are available for preorder now, and they ship starting September 25. The Fitbit Sense comes in Carbon/Graphite or Lunar White/ Soft Gold color options, and it costs $329.95. The Fitbit Versa 3 costs $229.95 and comes in Midnight/Soft Gold, Pink Clay/Soft Gold, or all-black color options. Finally, the Inspire 2 comes in either Black, Lunar White, or Desert Rose, and it costs $99.95.
Fitbit also announced a couple of partnerships with Victor Glemaud and Pendleton for some exclusive bands for the Sense and Versa 3. These collection bands costs $39.95 each.