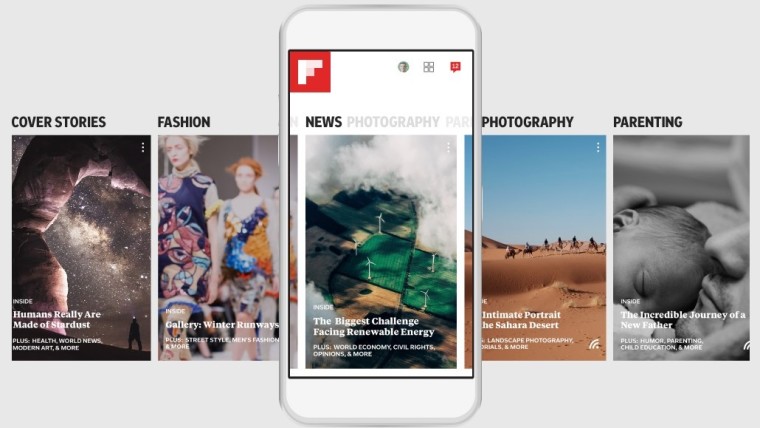 Earlier this year, Palo Alto-based news and social network aggregation company Flipboard launched an initiative called 'Local', which gathers local news from different publications and sources and compiles it under one feed on the web and smartphone application. Relevant news is provided to a user based on his or her IP address.
Initially, the local news tab on Flipboard kicked off with coverage of 23 metropolitan locations in the US and Canada. A few months later in March, 12 new cities were added to the list with coronavirus updates available for all regions. Today brings a similar update, with the addition of 15 new locations to the platform's local news coverage,bringing the total to 50 cities in the U.S. and Canada.
Here is a comprehensive list of all the new metros announced by Flipboard today:
San Antonio, Texas
Kansas City, Mo.
Hartford, Conn.
Columbus, Ohio
Cincinnati, Ohio
Milwaukee, Wis.
Oklahoma City, Okla.
Louisville, Ky.
Memphis, Tenn.
Honolulu, Hawaii
Omaha, Neb.
Montréal, Quebec
Ottawa, Ontario
Edmonton, Alberta
Calgary, Alberta
Marci McCue, vice president of content and communications at Flipboard, promised that the company will continue to expand its coverage in the future, emphasising on the importance of reliable news sources in light of the ongoing pandemic as well as the anti-racist movement taking place in countries across the globe.
In addition to the new locations, an all-new feature for the platform was also introduced. The update utilizes the location of the user to provide a personalized feed on Flipboard. Content such as real estate, local politics and sports teams can now be customized based on the area that the user is situated in. Taking things a little further, in June the company will start testing local news notifications in Houston, Chicago and Philadelphia to determine user preferences on the idea.
Aside from news, Flipboard also delivers curated content for its users and is available as a web app for Windows as well as a mobile app for Android and iOS. In February 2020, an ad-free curated video service called Flipboard TV was launched by the app.