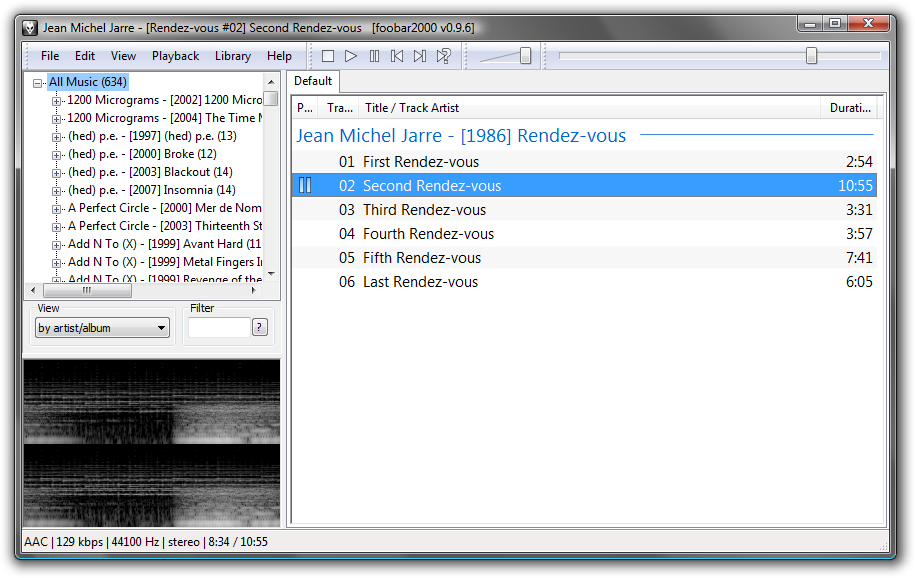 foobar2000 is an advanced freeware audio player for the Windows platform. It features the simplest, most minimalistic interface you'll ever see in this kind of program. Other features include full unicode support, ReplayGain support and native support for several popular audio formats.
foobar2000 features:
Supported audio formats: MP3, MP4, AAC, CD Audio, WMA, Vorbis, FLAC, WavPack, WAV, AIFF, Musepack, Speex, AU, SND... and more with additional components.
Gapless playback.
Full unicode support.
Easily customizable user interface layout.
Advanced tagging capabilities.
Support for ripping Audio CDs as well as transcoding all supported audio formats using the Converter component.
Full ReplayGain support.
Customizable keyboard shortcuts.
Open component architecture allowing third-party developers to extend functionality of the player
What's new in this version:
Now using latest & greatest libFLAC 1.3.0.
Fixed WAV tag writer potentially creating files of odd byte count (non-standard-compliant).
Improved handling of various malformed AIFF file cases.
Made WavPack files with malformed channel mask info play (final).
New "Downmix channels to stereo" DSP replacing old "Downmix 5.1 to stereo"; now capable of downmixing various channel configurations (final).
Download: foobar2000 1.2.7 | 3.6 MB (Freeware)
Screenshots: >>Click Here<<
View: Home Page