Independent industry analysis firm Gartner has published its latest breakdown of global smartphone sales, for the second quarter of 2016 (Q2 2016).
As expected, there's more bad news for Microsoft's mobile platform - but there's a glimmer of hope in there as well.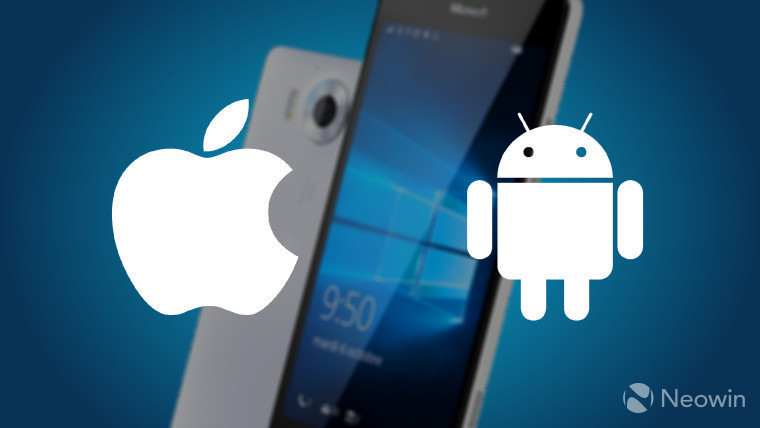 Microsoft massively scaled back its mobile hardware business last year, in an effort to reduce its smartphone losses by focusing on a smaller portfolio of handsets, making room for its hardware partners to sell more of their devices running its operating system. The effects of those changes have been devastating to Windows phone sales since then.
Microsoft's own official figures show that its Lumia sales have almost halved twice in recent quarters, falling from 4.5 million, to 2.3 million, and just 1.2 million sales in the second quarter of this calendar year.
But according to Gartner, a total of 1.97 million Windows phones were sold during Q2 2016, which would mean that Microsoft's hardware partners sold almost 800,000 handsets, or nearly 40% of the platform's total sales (compared with just 100,000 sales during the previous quarter). Could that mean that Microsoft's strategy is working?
At first glance, it seems to be a good sign, but it's not all good news for Microsoft. Overall, Windows phone sales collapsed by 76% year-over-year (YoY), with global market share falling from 2.5% to just 0.6% in Q2 2016. That's also a further drop in market share compared with Q1 2016, when Gartner put Windows' share of the smartphone market at 0.7%.
The only platform doing worse than Windows is BlackBerry, with sales of BB OS devices falling to just 400,000, or 0.1% share, from 1.15 million / 0.3% a year earlier.
Overall, smartphone sales across all platforms rose by around 4% to 344.36 million YoY, and the biggest winner was Android. Sales of Android smartphones rose to almost 297 million units, pushing its market share up to 86.2%, from 82.2% a year earlier, and 84.1% in the previous quarter.
Gartner's Roberta Cozza attributed this in part to Google's efforts to keep improving its operating system. "Google is evolving the Android platform fast, which allows Android players to remain at the cutting edge of smartphone technology," she said. "Facing a highly commoditized smartphone market, Google's focus is to further expand and diversify the Android platform with additional functionalities, like virtual reality, enabling more-intelligent experiences and reach into wearables, connected home devices, in-car entertainment and TV."
Android enjoyed strong demand for lower-end and mid-range phones in emerging markets, but it was a good quarter for flagships too, with global sales of high-end handsets up by 6.5%.
Meanwhile, iOS was the biggest loser as a result of Apple's well-documented quarterly sales slide, which pushed its market share down from 14.6% in Q2 2015 to 12.9% last quarter.
However, Apple remains the world's second largest handset vendor with a considerable buffer between it and Huawei in third place, with 30.67 million sales and 8.9% share. Samsung is still the biggest by a considerable margin, with 76.74 million sales and 22.3% share, up around 0.5% YoY.
Oppo in particular enjoyed huge success last quarter, more than doubling its sales YoY from 8.07 million / 2.4% to 18.49 million / 5.4%.
Source: Gartner