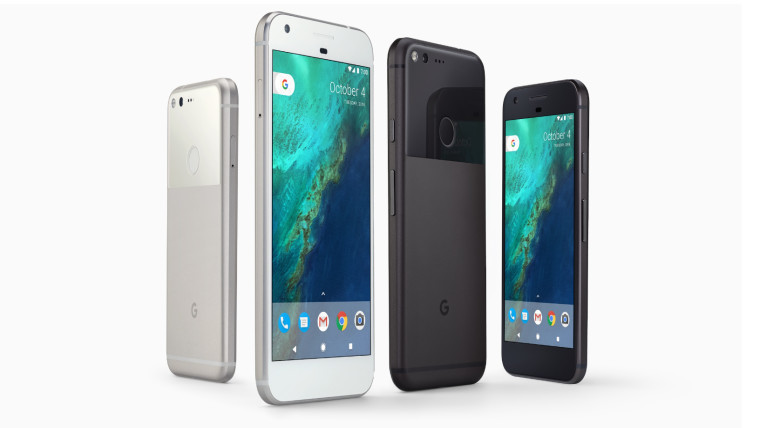 Earlier this week, Google unveiled its new Pixel and Pixel XL smartphones, setting its sights squarely on Apple's latest iPhones. Indeed, with prices ranging from $649 to $869, Google's new handsets are priced identically to the equivalent iPhone 7 and 7 Plus models.
The Pixels will be Google's 'showcase' devices for Android, running the very latest version of the OS, 7.1 Nougat. Their flagship-class prices are matched by plenty of high-end specs, including what the company describes as "the best smartphone camera ever". But one area in which the new Google phones can't match their Apple rivals is in the level of protection offered against potential damage caused by dust and water.
Apple's latest iPhones have an IP67 rating - this means that they provide complete protection against dust ingress; and they can withstand being immersed in water up to 1 meter of depth, for up to 30 minutes. But Google has confirmed to Droid Life that both its Pixel and Pixel XL are only rated IP53.
When it comes to dust (the '5' in IP53), the devices are classed as 'dust-protected', but unlike the new iPhones, this level of protection does not completely prevent dust ingress into the device. The '3' in IP53 indicates that the Pixels are only protected against limited amounts of 'water falling as a spray', and offer no protection against full immersion into water as the iPhone 7 and 7 Plus do.
Notably, HTC's 10 flagship is also IP53-rated - perhaps no coincidence, given that HTC is the manufacturer of the Pixel and Pixel XL, despite Google's numerous claims that the phones are "made by Google" itself.
Google isn't actively promoting the IP53 rating of its new handsets - it makes no mention at all of it on the store listing for the devices - perhaps in an effort to avoid potential confusion among buyers who might assume that they offer the same level of dust- and water-resistance as the latest iPhones.
Source: Droid Life
---
The Pixel and Pixel XL are aimed at the top of the smartphone market, with prices to match their flagship-class specs and high-end aspirations. But what do you think of Google's new flagship phones - and are you planning to buy one?