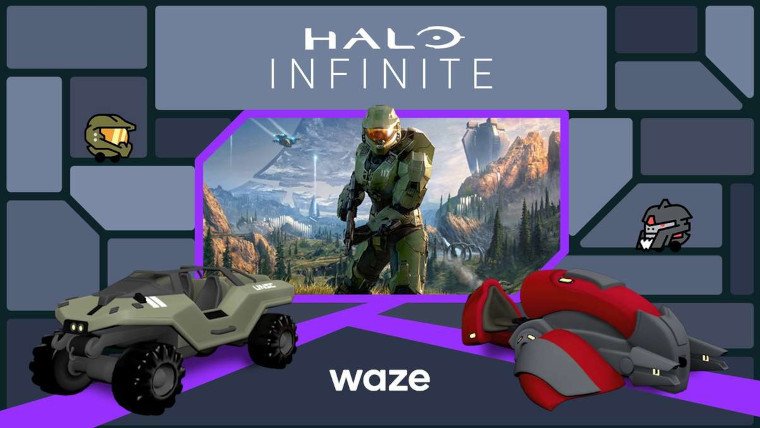 If you've ever wanted to receive route information from Halo's Master Chief, you're in luck. Microsoft has just announced that it has partnered with Waze to introduce a new Halo Infinite theme to the navigation app. After choosing the Halo theme, people can join the United Nations Space Command (UNSC) or the Banished – the main antagonists in the upcoming Halo Infinite.
Those who ally themselves with the UNSC will see their in-app car replaced with the iconic Halo Warthog and those who choose the Banished will have their vehicle replaced with a Ghost vehicle. Master Chief will provide driving instructions for those who chose UNSC and the Banished war chief Escharum will provide directions for those who choose that side. Master Chief or Escharum will become your in-app 'Mood' so other drivers can see which side you have chosen.
To get started with the Halo experience on Waze, open up the app then tap 'My Waze'. From there, tap the Halo banner to start and choose your faction. The new theme is supported in English, Spanish, French, and Portuguese and will remain available for just a limited time so be sure to try it out the next time you jump in your vehicle.
Halo Infinite is scheduled to release later this year but it was reported last week that campaign spoilers were accidentally leaked as part of the tech preview build. Joseph Staten, the project lead for the campaign in Halo Infinite said that the leaks can ruin the experience and requests that people don't spread them.