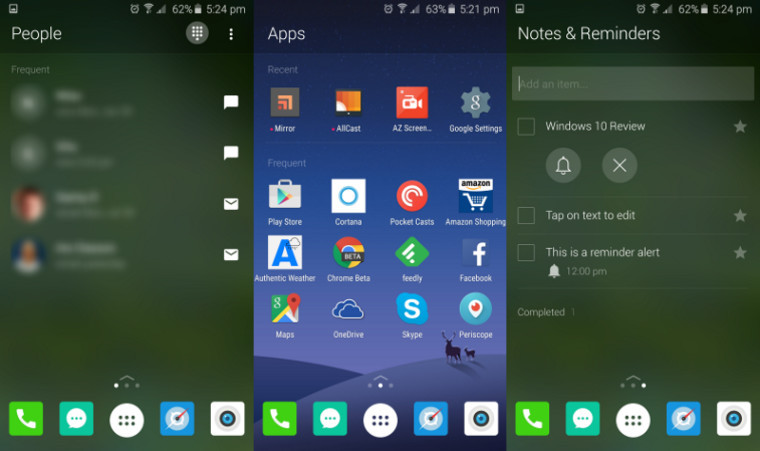 A couple weeks ago, two things happened that really made me take Microsoft's presence on Android seriously: Microsoft Garage released Hub Keyboard and they updated Next Lock Screen to support fingerprint readers.
Hub Keyboard brings some really innovative ideas to the world of smart phone keyboards. The user can use it to look up documents, instantly translate things they're typing, find items that were copied to the clipboard, and look up contacts.
Next Lock Screen has always been fantastic; however, until a couple weeks ago, it didn't have fingerprint reader support. If you had a device with a fingerprint reader (as most flagship Android phones have these days), it wasn't a pleasant experience.
I've also always been a big fan of Microsoft's Arrow Launcher. It's one of the first apps I install on a new Android device.
After Hub Keyboard was released and Next Lock Screen was updated, it was time to take another look at Microsoft's Android experience. After all, when you combine a launcher, a lock screen, and a keyboard, you get the full UX.
When you take those three things and then add Cortana, Office Lens, OneDrive, OneNote, Word, Excel, PowerPoint, and more, you can turn your Android device into a Microsoft device, and it's awesome. Check out our video: