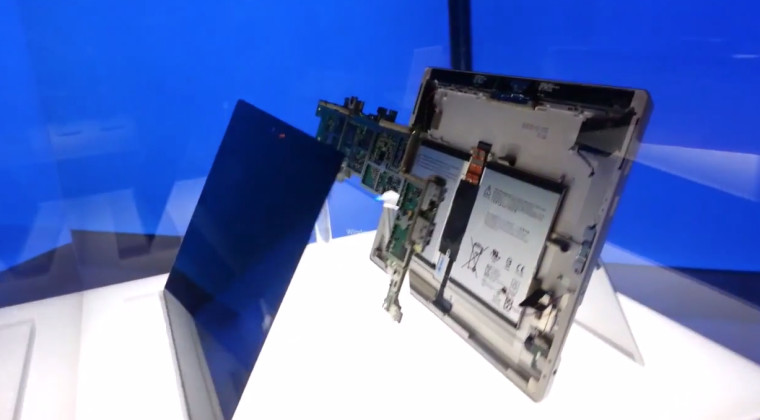 This week, Microsoft hosted a party in LA to launch the Surface 3 and one guest who was invited posted a video that shows what the inside of a Surface 3 looks like. The images you see in this post come from the video posted below.
To no surprise, the PCB (printed circuit board) is quite small, although we have seen smaller, and a sizeable portion of the internal compartment is taken up by the battery. Microsoft says that the device gets up to 10 hours of battery life, so it's not exactly shocking to see such large batteries.
Not much else can be seen in the video but we know that some of you enjoy seeing the 'exploded' view of devices, so here you go, the Surface 3 in all of its glory.
Our review unit will be arriving next week and we will be covering, in depth, all of the features of the new device before it is released. If you missed the news earlier this week, you can learn all about the new Surface 3 right here.
Thanks for the tip MohammadMSFT!