A rumor is going around the web claiming that HTC is moving away from Windows Phone and Microsoft to exclusively focus on Android.
This rumor started from a Digitimes report that claims, via unnamed sources, that due to very low sales volume and strong competition from Nokia, HTC is ditching Microsoft's mobile platform. Of course this coming via Digitimes deserves to be taken with a fistful of salt. Plus it goes against earlier credible reports that suggest HTC is working on a One version for Windows Phone. But this story does raise some interesting questions.
HTC is struggling and it has been for a very long time, thanks to slipping marketshare, low sales and quarterly losses. The company that used to be on top is now at the bottom and it's desperately fighting for its survival.
The Taiwanese company made major mistakes during the past few years by not properly competing with Samsung and allowing them to dominate the Android market. Then when the chance of owning a whole new market segment appeared HTC was sluggish and reticent which allowed Nokia to dominate the Windows Phone niche.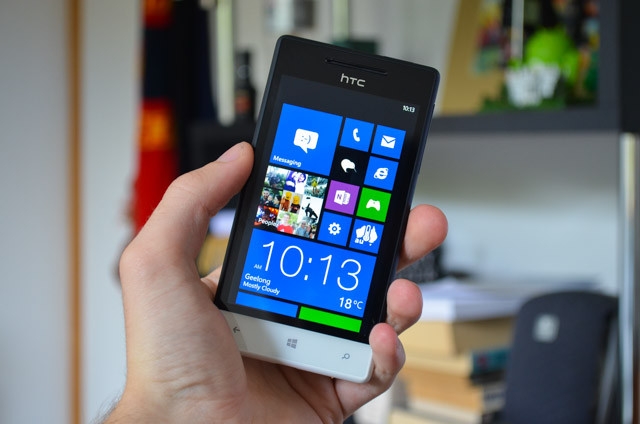 So the company is now stuck between two markets that are dominated by dynamic, rich and innovative companies and so far it seems HTC has been trying to make a comeback in the Android space but hasn't had that much success.
And while the company does seem to be focusing on Google's OS right now, completely abandoning Windows Phone would be a mistake. HTC has Microsoft's support, we saw that last year with the launch of the critically acclaimed 8X and 8S devices, and the Windows Phone market is growing fast.
Even though this report claims Samsung is now the number two Windows Phone OEM, the latest Adduplex data shows that HTC still accounts for 11,5% of all Windows Phones out there, with Samsung far behind. If these latter numbers are correct then the company has a real fighting chance if they actually stick with it.
Putting their money and talent behind a rapidly growing ecosystem where the company still has the number 2 spot, and asking for Microsoft's help in delivering great products, could help HTC regain its status. Then again focusing on a super-saturated Android marketplace where one OEM rules all could very well mean the death of HTC as a company.
Source: Digitimes