Finally AT&T seems to be working hard to bring true MMS capability in iPhone. MacBlogz reports that AT&T is working on a wireless network caching method which will involve sending of compressed and cached image links as SMS messages instead of images. These images can then be opened in Apple's Mobile Safari Browser and saved. The image would expire after 48 hours or so and can also be deleted from the network's cache and remain only on the original iPhone's hard drive.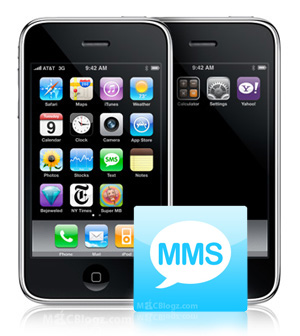 Image Courtesy: MacBlogz
Lack of MMS support is a pain for many iPhone users even though there are other alternatives to send/receive pictures via email from iPhone. The problem with sending images from iPhone to iPhone is the lack of native support to view images. Third-party applications like Flutter have tried to bring mms on iphone, but with restrictions on how messages are sent and received.
In November 2008, Mobispine a Swedish company announced MMS iPhone application where MMS messages will be created and received via Mobispine app, not in the iPhone's built in SMS application.