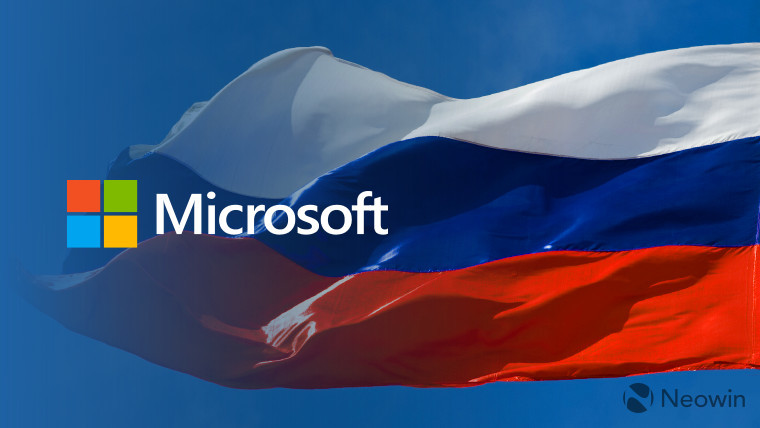 A couple of days ago, Microsoft announced a series of steps against Russia following the country's invasion on Ukraine. This includes banning state-sponsored media outlets such as Russia Today (RT) and Sputnik from the Microsoft Store, reducing the visibility of their content on Bing, and blocking them from Microsoft's ad network, among other things.
Now, the company has announced yet another major sanction against Russia, saying that the new sales of all its products in the country are now restricted. Simply stated, Microsoft will no longer sell Xbox consoles, Windows, Microsoft 365, or Azure to new customers in Russia. The implication of the announcement is that existing customers will continue to remain supported.
Microsoft President Brad Smith had the following to say about the move:
Like the rest of the world, we are horrified, angered and saddened by the images and news coming from the war in Ukraine and condemn this unjustified, unprovoked and unlawful invasion by Russia.

[...] we are coordinating closely and working in lockstep with the governments of the United States, the European Union and the United Kingdom, and we are stopping many aspects of our business in Russia in compliance with governmental sanctions decisions.

We believe we are most effective in aiding Ukraine when we take concrete steps in coordination with the decisions being made by these governments and we will take additional steps as this situation continues to evolve.
The executive reiterated that it will continue to support Ukraine in the space of cybersecurity and aid the country via humanitarian efforts. Microsoft is also in contact with its Ukrainian employees and is providing them support.