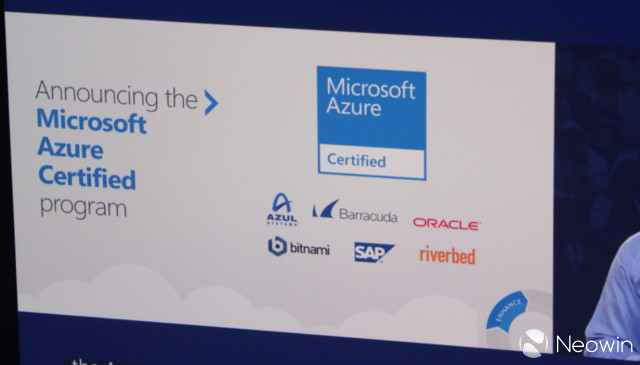 At Microsoft's Worldwide Partner Conference today, in-between the hyping of its success to date, the company announced new features for enterprise-level customers across many of its products. A key part of Microsoft's proposition for businesses is Azure and today, the company made several key announcements.
Among several services announced today was the Azure Certified program (to help partners get their apps up and running quickly in Azure) along with new reseller capabilities that let partners sell Office 365 and InTune directly to their customers.
The company also announced a new support tier that it has been testing with gold partners over the past year, which is now being made available to all partners and it is called Signature Cloud Support. The thinking behind this service is that Microsoft wants to offer the best-in-class support for its cloud services, as yet another means for it to differentiate itself from its major competitors in the market, such as Google and Amazon.
It has become quite clear at WPC 2014 that Microsoft is doing everything it can to separate Azure from its competitors to make its the cloud platform the most attractive to organizations from around the world. This includes improvements on all fronts, from pricing to location-based servers around the world.