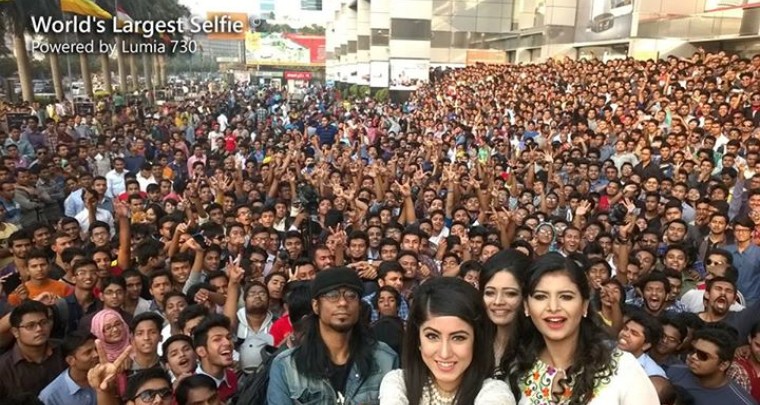 Microsoft can now claim to have the world's most populated selfie. In a recent promotional event held in Bangladesh, Microsoft and Coca-Cola paired up and allowed local citizens to register and participate in an event that would attempt to set the first official world record of unique number of people captured in a single selfie photo.
The event was held at the Bashundhara City Shopping Mall today, November 22, where a registration booth had been set up to check in participants and to get an accurate head count for the picture. Participants were entered to win free prizes for taking part in the record attempt, which included the recently-launched Lumia 730 smartphone. The Lumia 730 was specifically selected because of its 5MP front-facing camera, which has earned it the nick-name "the selfie phone".
According to Guiness World Records' own website, no previous record had been entered in regards to most people in a single selfie photo.
Source: Microsoft Bangladesh Facebook