Slack has become a hugely popular messaging and collaboration platform for businesses - so much so that it apparently attracted the attention of Microsoft in the last year, which reportedly considered the possibility of acquiring the company. But instead, Microsoft decided to build its own solution for helping businesses boost productivity and collaboration in the workplace.
The rumors have been swirling for some time about its plans, but today, the company officially announced Microsoft Teams.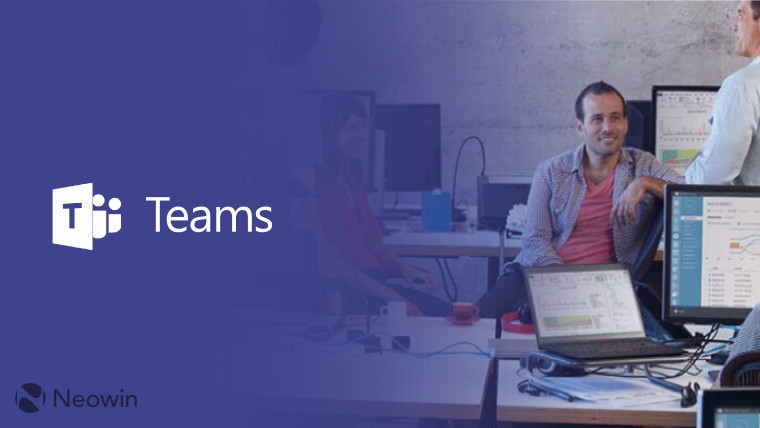 Microsoft describes Teams as "a chat-based workspace that gives people one place to create and connect in inherently human ways... a way that builds trust and helps create a natural rhythm so ideas flow freely and evolve organically".
Teams is "a hub for teamwork", offering the people working within an organization or on a specific project "instant access to everything they need right in Office 365":
All your content, tools, people, and conversations are available in the team workspace
Enjoy built-in access to SharePoint, OneNote, and Skype for Business
Work on documents right in the app
The app "brings together people, and conversations, and content" to empower them to do more, according to Office corporate vice president Kirk Koenigsbauer. Microsoft says that the app unites critical resources from across the organization, and the Office 365 ecosystem:
Word, Excel, PowerPoint, OneNote built-in
Integrated with SharePoint, Power BI, Planner
Intelligence through the Microsoft Graph
Search across people, files and chats
Based on the Office 365 Groups services
Microsoft says that the new service "provides a modern conversation experience for today's teams". Users will be able to:
Access threaded, persistent chats
Open group chats or private 1:1
Use Skype for voice and video calls
Easily switch between Teams
Show personality with emojis, stickers and GIFs
You'll also be able to customize each team workspace around the specific needs of your organization or project, as Microsoft explained today:
Since all teams are unique, we've invested deeply in ways for people to customize their workspace, with rich extensibility and open APIs available at general availability. For example, Tabs provides quick access to frequently used documents and cloud services. Microsoft Teams also shares the same Connector model as Exchange, providing notifications and updates from third-party services like Twitter or GitHub. Further, we are including full support for the Microsoft Bot Framework to bring intelligent first- and third-party services into your team environment.
And as you'd expect from Microsoft, the company also touted "enterprise security and compliance features" from its new tool:
Data encrypted at rest and in trasit
Compliance leadership with EUMC, HIPAA and more
Multi-factor authentication for enhanced protection
Served from our global hyper-scale network
Centrally managed as part of Office 365
Microsoft Teams works on the web via your browser, and there are also apps available for Windows, Mac, Android and iOS. It's launching today in preview in 181 countries and 18 languages, for commercial customers with Office 365 Enterprise E1, E3 and E5 plans; or Office 365 Business Essentials or Business Premium plans. Microsoft is aiming for a full launch in the first quarter of 2017.
Microsoft is also launching the Teams Developer Preview program today, to enable third parties to extend the functionality of the service. The company said that it will have over 150 partners onboard when Teams reaches general availability next year.
You can find out more via the Office site, or get a quick overview of Microsoft Teams in the video below: