When OnePlus introduced the One in 2014, it offered flagship specs at half the price of its competitors. For the first time in years, the company is dipping its toes back into the land of sub-$400 phones, but it's not exactly going back to its roots.
The Nord N10 5G is decidedly a mid-range device. The first Nord was announced in July, and it was the first OnePlus device ever to include a chipset that wasn't from Qualcomm's Snapdragon 8 series. While it had the Snapdragon 765G, the Nord N10 5G has the Snapdragon 690.
Along with being one of the most inexpensive 5G devices on the market, it's also got some cool features, such as a 90Hz display. It's also got four camera lenses with two that are actually useful. It also has a nice big 4,300mAh battery, along with 6GB LPDDR4x RAM and 128GB of UFS 2.1 storage.
Specs
| | |
| --- | --- |
| CPU | Qualcomm Snapdragon 690 5G Mobile Platform |
| GPU | Adreno 619L |
| Display | 6.49 inches, 1080x2400, 405ppi, 90Hz, IPS LCD, 20:9 |
| Body | 163x74.7x8.95mm, 190g |
| RAM | 6GB LPDDR4x |
| Storage | 128GB UFS 2.1, expandable by up to 512GB |
| Battery | 4,300mAh, Warp Charge 30T |
| Camera | 64MP f/1.79 + 8MP f/2.25 ultra-wide + 2MP macro + 2MP monochrome, Front - 16MP |
| Video capture | 4K - 30fps, 1080p - 60fps, Front - 1080p - 60fps |
| Color | Midnight Ice |
| Price | £329 |

Day one
Design
The OnePlus Nord N10 5G comes in a color called Midnight Ice, and it's pretty much a really fancy black. In other words, it looks black, but there are different patterns and dark colors in the reflections. It's a pretty phone that's reminiscent of the OnePlus 8T, although it's much darker-colored and it's glossier.
The OnePlus logo and the actual word 'ONEPLUS' are in the exact same spots as usual, because the company, for some reason, brands its phones twice these days. One thing that we haven't seen in a couple of years is a physical fingerprint sensor, as its premium smartphones have moved to in-display fingerprint sensors for some time.
The camera housing is a rectangle with rounded corners, like we saw on the OnePlus 8T, and frankly, from devices made by Huawei, Samsung, Apple, and Google. The camera has four lenses, although we'll talk about that later.
On the bottom of the device, there's a USB Type-C port for charging, along with the 3.5mm audio jack, something that's reserved for mid-range and entry-level phones these days. In that department, it seems as though the more you spend, the less you get.
On the left side, there's a volume rocker, which is typical for a OnePlus device.
There's also a power button on the right side, and while that's typical, what's not typical is that there's no switch for controlling notifications. That's actually one of my favorite features of OnePlus smartphones, as they've had a physical switch to set notifications to vibrate or silent for years. I hope this isn't a sign of things to come in future flagship devices.
Display
The OnePlus Nord N10 5G has a 6.49-inch 1080x2400 90Hz display. The 90Hz refresh rate is something that we first saw on last year's OnePlus 7 Pro and the non-Pro version of this year's OnePlus 8. It makes for a much smoother experience than a standard 60Hz screen, and frankly, this is a real value proposition given the price of the device.
This whole device sort of reminds me of the Motorola One 5G, although OnePlus manages to hit a lower price point by using a lower-end chipset. But the 90Hz display is very similar, and just like what Motorola, OnePlus didn't use an OLED display like it does in its higher-end devices. No, this is a standard LCD.
That's why this device has a larger chin than its higher-end siblings, and why the hole-punch cut-out is just a bit larger. That's also why the blacks aren't true black, and it's noticeable on this phone. Sometimes while the screen is asleep, it lights up to show you a notification on top of an all-black display, and unlike you'd be able to do with OLED, you can see the whole screen light up. There's no actual always-on display with this phone though, because strangely, it ships with OxygenOS 10.5 instead of OxygenOS 11. Honestly, I'm not sure that OnePlus has optimized for a non-OLED display because it hasn't made a non-OLED phone since the OnePlus 2.
I do want to reiterate how nice it is to have a 90Hz screen at this price point though. I mention the lack of OLED because OnePlus has been exclusively using OLED for years, but you really won't find OLED at this price point anyway. This is probably the best display that you'll get in a 5G phone that costs under $400.
Camera
The OnePlus Nord N10 5G has a decent dual-lens camera. The main sensor offers a 64MP resolution, but by default, it's set to 16MP, using quad pixel binning for better dynamic range and low-light performance. It's got an f/1.79 aperture. The second lens is an ultra-wide sensor with 8MP resolution and f/2.25 aperture.
There are two other sensors, a 2MP macro lens and a 2MP monochrome sensor. Yes, I called it a dual-lens camera and OnePlus will call it a quad-lens camera. But these two sensors are useless. Just like a 2MP depth sensor, the only reason that these exist is so OnePlus can say that there are four camera lenses. So I'm calling it what it really is, a dual-lens camera.
The Nord N10 5G has all of the camera modes that you're used to on a OnePlus smartphone, such as Nightscape and Pro modes. Nightscape is, as usual, super useful at night.
Other than that, there's not much else to say about the camera. There really isn't anything new and exciting here.
As you can see, the camera is definitely capable given the price. It's not the best at nighttime, but it can compensate by using Nightsight mode.
Performance and battery life
The OnePlus Nord N10 5G includes Qualcomm's Snapdragon 690 chipset, and it's actually the first device I've used with the SoC. The Snapdragon 690 is the first 6 series processor to support 5G, so it's all about bringing the cellular technology to lower price points, and that's what we have here.
As far as performance goes, it's not particularly impressive, nor was I expecting it to be. Frankly, I'm a little disappointed that this is the Nord that OnePlus chose to bring to the U.S., rather than the Snapdragon 765G-powered Nord that we saw earlier this year. This handset also uses slower UFS 2.1 storage, rather than the UFS 3.1 storage that we're seeing in the company's higher-end devices.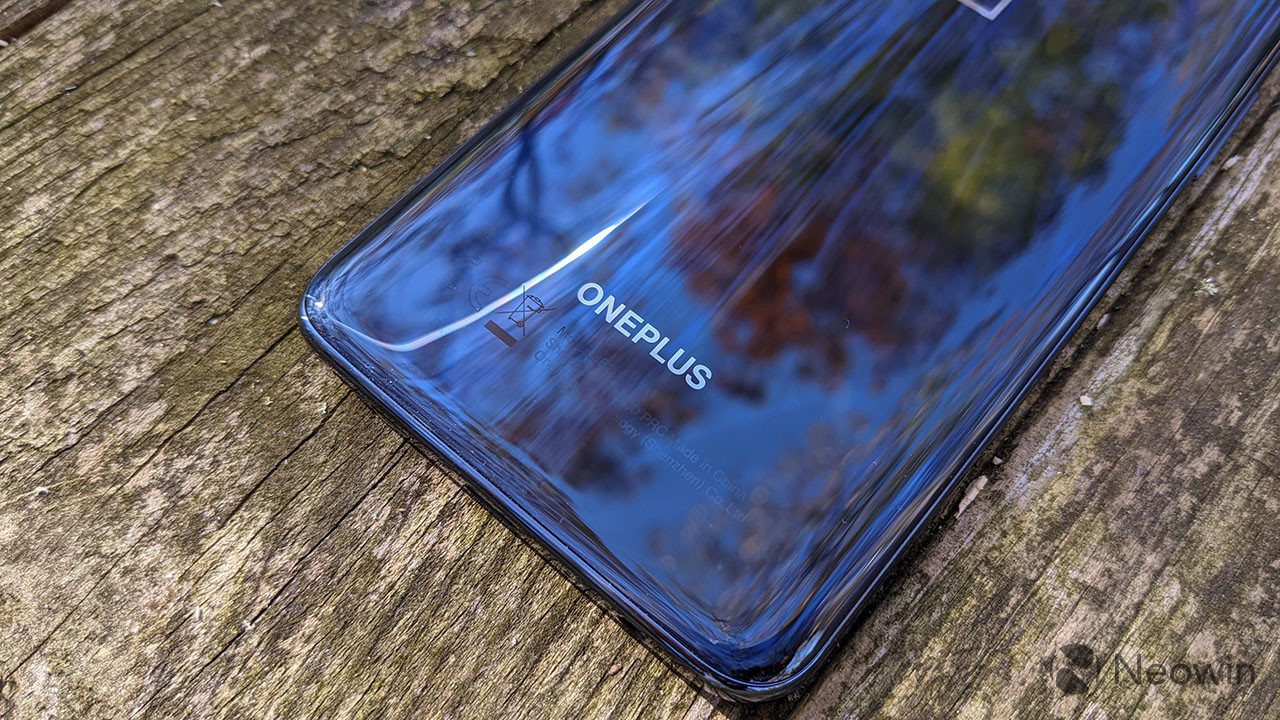 Normally, I wouldn't be too disappointed by any of this, but OnePlus is known for speed. This is a company that built its fan-base by making fast phones at low prices. In its early days, these weren't always the best phones, but you could always count on them being the fastest. Sadly, those days are behind us.
But really, it's all about 5G with this device, because if you don't care about 5G, there isn't much reason to buy it. Right now, you can get a OnePlus 7T on Amazon for $399.99, and that device is superior in every way except for 5G. It has a proper triple-lens camera, a 90Hz OLED display, smaller bezels, and a much faster Snapdragon 855+ chipset. It's just a 4G LTE phone.
So, the question is if 5G is worth it, and in the U.S., it's really not right now. Perhaps the better question is if 5G will be worth it during the lifetime of the device, and the answer is probably yes, depending on your carrier. Right now, 5G isn't much better than 4G LTE, if it's better at all.
Battery life on the Nord N10 5G is solid, with its 4,300mAh battery. There were no issues in that department, thanks to the low-powered processor and FHD screen. But if you do need a boost, it supports Warp Charge 30T, the fast charging that OnePlus was offering in its flagship phones right up until earlier this year. In fact, many OEMs, like Apple and Google, still aren't even supporting 30W wired charging. There's no wireless charging though.
For benchmarks, I used Geekbench 5, AnTuTu, and GFXBench, as usual. First up is Geekbench 5, which tests the CPU.
It seems as though the scores are similar to some Snapdragon 845 devices. However, I did compare this to the Snapdragon 855+-powered OnePlus 7T, and that device got 785 in single-core and 2,816 in multi-core on this test. Next up is AnTuTu, which is an all-in-one test.
The scores don't seem that much lower than some Snapdragon 765 devices I've used. For example, the Motorola One 5G got 303,661 on this test. The Motorola Edge was just a touch higher than that at 306,308. Finally, we have the GFXBench test, which tests the GPU.
Conclusion
The OnePlus Nord N10 5G is a mid-range phone that has some key value propositions that you won't find at that price point. It comes with a smooth 90Hz LCD display, Warp Charge 30T charging, and of course, 5G. For a new phone, it's the lowest price to offer any of these things, let alone all three.
It's not without a fair share of compromises though, as is plainly seen by comparing it to the year-old OnePlus 7T that only costs a little bit more and is much fast with a better camera and AMOLED display. The Nord N10 also comes with slower UFS 2.1 storage, and it doesn't have my favorite feature, the switch for controlling notifications.
This is also officially the end of an era for OnePlus. The price of this device is similar to the original OnePlus One, but it's no flagship killer. OnePlus makes killer flagships, but it's lineup is starting to look like any other Android OEM's. It's got roughly five tiers now. The Nord N100 is entry-level, the Nord N10 is mid-range, the Nord is high-end, and then it has non-Pro and Pro flagship tiers.
Gone are the days that the Shenzhen firm boasted about only using Snapdragon 8 series processors, and only making premium, fast phones. Now, we've got OnePlus phones from the 8 series, but also the 4, 6, and 7 series.
That doesn't mean that the OnePlus Nord N10 5G is a particularly bad phone. It just doesn't have the same spark that OnePlus handsets used to have, and also, you're probably just better off buying the OnePlus 7T for a similar price.
Pros
90Hz screen 5G at a low price Decent dual-lens camera Value for price Warp Charge 30T
Cons
No switch for controlling notifications Sluggish performance UFS 2.1 storage No OLED display No wireless charging