PDFZilla is a desktop application that quickly and accurately convert PDF files into editable MS Word Documents, Rich Text Documents, Plain Text Files, Images, HTML Files, and Shockwave Flash SWF Files. The program preserves the original quality of the PDF files and converts both text and images. You have a choice to convert the entire PDF or selected pages only and even convert multiple files in the batch mode, which may come in very handy when working with large book or document archives. PDFZilla also supports batch convert mode and Page Selection.
PDFZilla supports most of popular formats: DOC, RTF, TXT, BMP, JPG, GIF, PNG, TIF, HTML, SWF formats.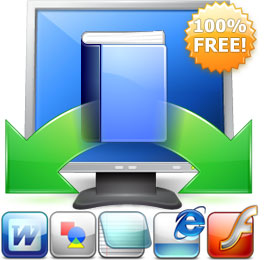 PDFZilla Key Features:
Convert PDF to Word
Convert PDF to RTF
Convert PDF to TXT
Convert PDF to Images
Convert PDF to HTML
Convert PDF to SWF
Batch Mode conversion
Page Selection
PDFZilla is normally $49.95, but you can grab it for free right now until 4th March 2012. PDFZilla is for Windows only.