Your pen testing career begins here, with a solid foundation in essential skills and concepts. Claim your complimentary copy (valued at $27) for free today, before the offer expires on March 15.
What's it about?
IT Security certifications have stringent requirements and demand a complex body of knowledge. This eBook lays the groundwork for any IT professional hoping to move into a cybersecurity career by developing a robust pen tester skill set.
This eBook will show you how to:
Learn the fundamentals of security and cryptography
Master breaking, entering, and maintaining access to a system
Escape and evade detection while covering your tracks
Build your pen testing lab and the essential toolbox
You'll learn information gathering techniques, scanning and enumeration, how to target wireless networks, and much more as you build your pen tester skill set. Start developing the tools and mindset you need to become experienced in pen testing today.
This time-limited offer expires on March 15.
How to get it
Please ensure you read the terms and conditions to download this free eBook. Complete and verifiable information is required in order to receive this free offer. If you have previously made use of these free offers, you will not need to re-register. While supplies last!
> Get the "Penetration Testing Essentials" ($27 value) free eBook
Offered by Wiley, view their other free resources.
Free offer ends Friday, March 15
---
Not for you?
That's OK, there are other free eBooks on offer you can check out here, but be aware that these are all time-limited offers.If you are uncomfortable sharing your details with a third-party sponsor, we understand.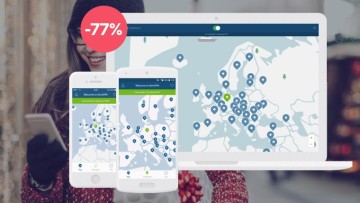 Or via our preferred partner, you can Save 77% off a 3-year subscription to NordVPN. Get it for the equivalent of just $2.75 a month!
How can I disable these posts? Click here.
---
Disclosure: A valid email address is required to fulfill your request. Complete and verifiable information is required in order to receive this offer. By submitting a request, your information is subject to TradePub.coms Privacy Policy.