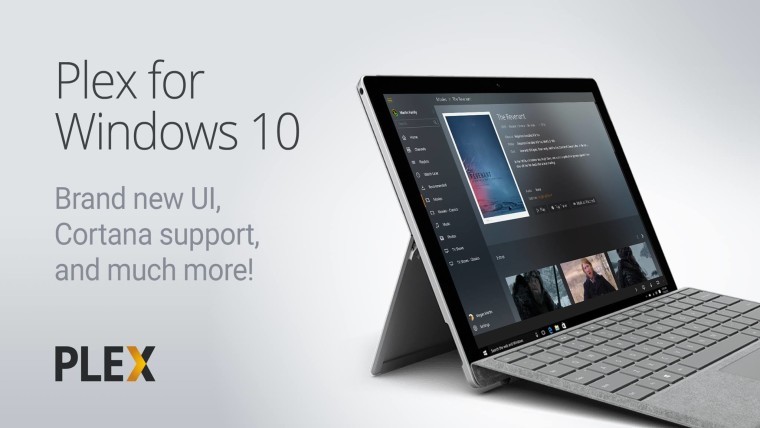 Plex announced that it would be bringing its streaming services to Windows 10 back in May of this year. Only a week or so later, the company sent out invites to a select number of users to give the new version of Plex a try in its beta version. As of today, Plex for Windows 10 PCs exits its beta phase and has been made available for updating.
One of the biggest improvements to Plex on Windows 10 is support for Microsoft's Universal Windows Platform (UWP), so the apps can be serviced on all Windows 10 platforms with fewer changes to be made on the company's end. In addition to UWP support, Plex for Windows 10 brings several other changes:
​New UI​: A completely redesigned beautiful UI, which works and looks great across any device and screen size.
Support for ​Cortana​
​Hubs and discovery
​Continuum (on mobile)
For those of you using the Plex beta on your Windows 10 Mobile device, that version isn't quite ready. One of the members of the company's dev team posted in the company's online forum, stating that "the mobile release will be released later." If you're ready to jump in with the Windows 10 version of Plex for PC or tablet and already have the apps, just force an update to your server and client apps. A restart is required after updating for the changes to take effect.
Source: Plex