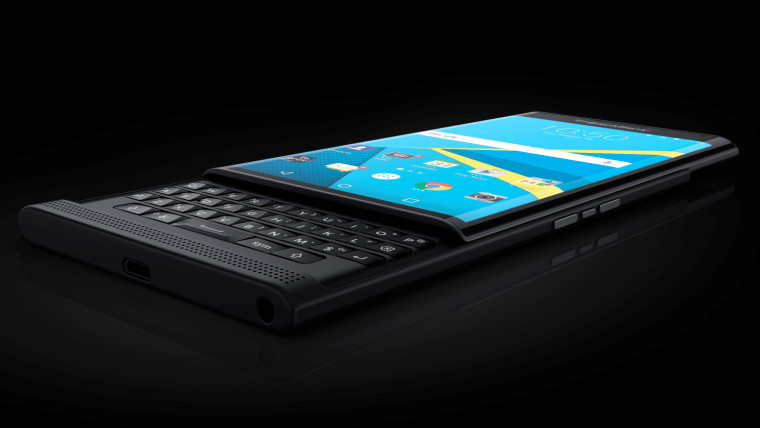 BlackBerry unveiled the Priv, its first Android handset, last October, and the device joined AT&T's range in November. But it seems the handset isn't doing too well at all - and that assessment comes straight from an executive at the carrier.
Speaking with CNET, an unnamed 'high-level executive' from AT&T, said that "the BlackBerry Priv is really struggling", adding: "We've seen more returns than we would like."
According to the executive, AT&T had high hopes for the device, believing that the BlackBerry brand combined with a physical keyboard and the Android OS would offer a compelling package for many buyers. Instead, he said, most of those who bought the Priv were 'BlackBerry loyalists', and many of them didn't like using Android, prompting a significant number of returns.
He added that the Priv's pricing also harmed its sales. In an effort to position the Priv as a premium device, BlackBerry gave it a price tag to match. When the device was first listed on the company's store, it was priced at $749 unlocked in the US - but following news coverage about the unexpectedly high price, and expressions of surprise across social media, BlackBerry quietly reduced its cost by $50 when pre-orders opened the following day.
Even at that price, though - and following a further $50 reduction in April - it seems the Priv has continued to struggle.
In April, BlackBerry CEO John Chen acknowledged that some potential buyers who were interested in the Priv had been put off by its high price. His comments followed confirmation from a BlackBerry executive in February that two more Android phones are on the way this year, and both will be more affordable than the Priv.
BlackBerry said it sold just 600,000 handsets (including both the Priv and its older BlackBerry 10 devices) in its fiscal quarter ending February 29 - down from 700,000 in the preceding quarter, and below expectations that it would sell 850,000 units. According to Gartner, its share of the global smartphone market currently stands at around 0.2%.
Source: CNET