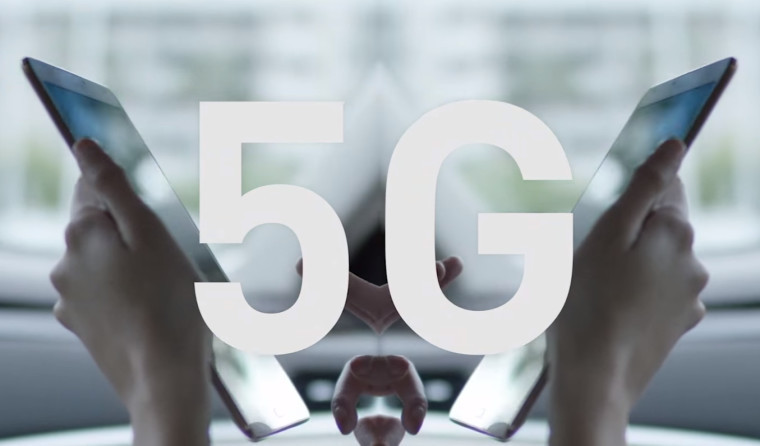 On October 17 last year, Qualcomm announced its intentions to make 5G commercially available in the future. Fast forward a year, and the telecommunications giant has disclosed that the world's first 5G data connection on a 5G modem chipset for mobile devices has been achieved, with its very own Snapdragon X50 modem.
The company managed to establish a 5G connection with download speeds in excess of one Gigabit per second (Gbps), using several 100 MHz carriers, in a demonstration held in its San Diego laboratories. This achievement has accelerated the delivery of 5G NR enabled mobile devices to consumers, hopefully making commercial launches of 5G networks a possibe by early 2019. The 5G NR network standard is expected to significantly increase network capacity.
Additionally, the company also previewed its first mmWave 5G smartphone reference design, which has been made specifically to fit within smartphone form factor constraints.
Vice President of Qualcomm Technologies, Inc., Cristiano Amon, commented on the significant milestone, noting:
Achieving the world's first announced 5G data connection with the Snapdragon X50 5G modem chipset on 28GHz mmWave spectrum is truly a testament to Qualcomm Technologies' leadership in 5G and extensive expertise in mobile connectivity. This major milestone and our 5G smartphone reference design showcase how Qualcomm Technologies is driving 5G NR in mobile devices to enhance mobile broadband experiences for consumers around the world.
While 5G does sound like an enticing prospect, the practical implementation of this is still not expected anytime soon unless service providers upgrade their systems to support the next generation telecommunication standards in the near future.
To focus on making 5G available commercially as soon as possible, Qualcomm also announced its intentions to collaborate with Verizon and Novatel Wireless. This will include over-the-air (OTA) trials to test end-to-end applications in real-world scenarios, across a broad set of 5G NR mmWave use cases. This further highlights the company's attempts to accelerate 5G commercialization.
Qualcomm believes that 5G opens up a world of new possibilities in terms of speed and responsiveness. Moreover, the company stated that the Snapdragon X50 5G modem is just the beginning, and that it will keep up its efforts to advance next generation cellular technology.
Source and image: Qualcomm