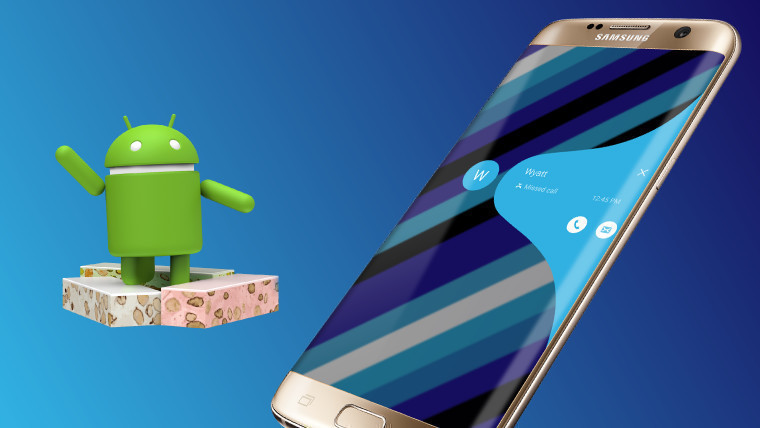 Yesterday, Samsung announced the launch of its new Galaxy Beta Program, releasing a preview of Android 7.0 Nougat for two of its flagship handsets. Initially, it appeared that it would be limited to users in the UK and Samsung's home market of South Korea, but the company has announced details of further availability in two more countries.
From today, owners of the Galaxy S7 and Galaxy S7 edge flagships in the United States can also sign up for the preview, and those in China will be able to do so "shortly". Samsung says that "applicants are currently being accepted on a first-come, first-served basis", so if you're thinking of signing up, it's best not to wait too long.
However, if you own a Galaxy S7 edge Olympic Games Limited Edition or Batman Injustice Edition handset, you won't be able to get the preview.
"Throughout the Galaxy Beta Program period, users can get a feel for Android 7.0 Nougat with Samsung's latest UX, and can provide feedback on performance, reliability and usability," the company said today. "Users' responses will in turn help Samsung develop reliable, high-performing software and provide an improved and optimized experience to all Galaxy users."
To register for the Nougat preview on the Galaxy S7 or S7 edge, you'll need an active Samsung Account, and you'll also have to download the Galaxy Beta Program app from the Galaxy Apps store, or the Samsung Members app, which is available from Galaxy Apps or via the Google Play store.
Source: Samsung