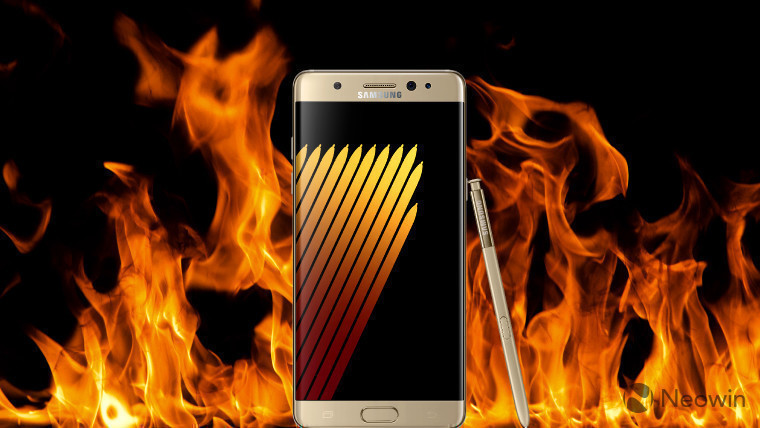 Samsung has announced that it will begin blocking mobile network access for its Galaxy Note7 in Australia, as it continues to pressure owners to return the handset for replacement.
The saga of Samsung's fiery flagship, and its questionable approach to dealing with the situation, have been well documented. Many, including some consumer advocacy groups, criticized the company for reacting far too slowly following multiple reports that its Galaxy Note7 was catching fire and exploding. Others were surprised when it began selling the device again so soon after the initial problems and first recall.
After some of its replacement handsets suffered the same problems as the initial batch, Samsung discontinued Note7 production and announced a full and final global recall, promising to "dispose of" all of them. But while many owners have returned their handsets for a refund, or replacement with an alternative Galaxy phone, many others are still holding onto theirs.
Last month, Samsung said that it would begin blocking the Galaxy Note7 from accessing mobile networks, starting in New Zealand, in an effort to force owners to return their devices. Today, it announced that it's extending that extraordinary measure to Australia.
From December 15, the Galaxy Note7 will be barred from connecting to mobile networks there, as part of what Samsung describes as "ongoing safety measures to recover all affected devices". It said that Australian customers have "responded well" to the recall so far, and that only a small number of Note7 handsets have not yet been returned.
From today, Samsung and its Australian carrier partners will begin notifying customers about the upcoming "network discontinuation" measure.
The company is also offering those who exchange their Note7 for a Galaxy S7 or S7 edge "a specific partner offer to the value of $250", in addition to a refund of the difference in price between the original and replacement handsets.
A few weeks ago, Samsung apologized to customers in an open letter published in several major US newspapers.
Source: Samsung (PDF)