Back in 2008 we took a look at five mice from the likes of Logitech, Razer and Microsoft. Each of them offered a unique blend of features, specifications and overall styling cues designed specifically with gamers in mind. Today we up the ante and bring you a whopping 12 mice in a single round-up. Logitech, Razer and Microsoft are well represented again in this piece, but we'll also showcase some new names that you may not be as familiar with.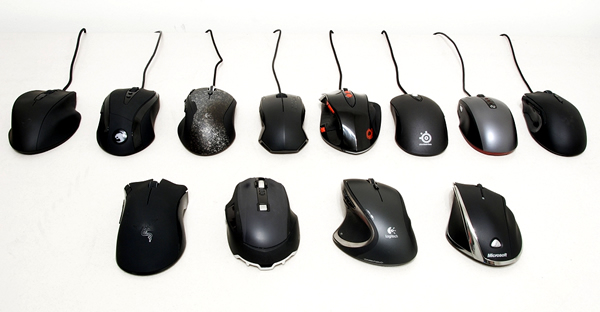 The newcomers in this comparison include SteelSeries, Roccat, Mionix and Ozone. Since we have expanded our selection to embrace so many devices, we thought it would be worth adding into the mix some high-end models aimed at enthusiasts that are not necessarily targeting hardcore gamers. With price points ranging from the sub-$30 range all the way up to $130, users with varying budgets and needs should be able to find something that suits them well.

Without further ado, let's dive right into the review with our detailed impressions and comparisons between each mouse in our test table today.
Read: Mouse Round-up: 12 Options, Every Budget Covered
These articles are brought to you in partnership with TechSpot.