If money is no object then the six-core Core i7 980X processor is as good as it gets right now. Conversely, today's announcement from AMD is meant to follow the same trend as with recent Phenom CPU releases. AMD is hoping to offer a more attractive six-core processor by providing their Phenom II X6 1090T Black Edition and Phenom II X6 1055T models at far more realistic prices.

The Phenom II X6 1090T BE is expected to hit shelves at just under $300, making it three times more affordable than the Core i7 980X. At this price point, this 3.2GHz hexa-core AMD processor will be sitting alongside the Core i7 930 and Core i7 860 from Intel. Let me remind you that this is a fully unlocked Black Edition chip that depending on how it overclocks could be a real bargain for those of you willing to tweak your hardware a bit.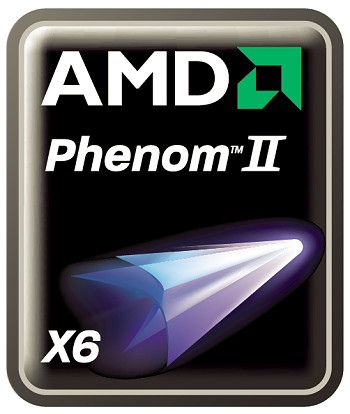 Those looking for something even cheaper, today's AMD announcement will not disappoint. The Phenom II X6 1055T will be sold for just $220, a mere $20 more than the Core i7 750. This should make for an interesting shoot out.
Read: AMD Phenom II X6 1090T BE & Phenom II X6 1055T Review
These articles are brought to you in partnership with TechSpot.